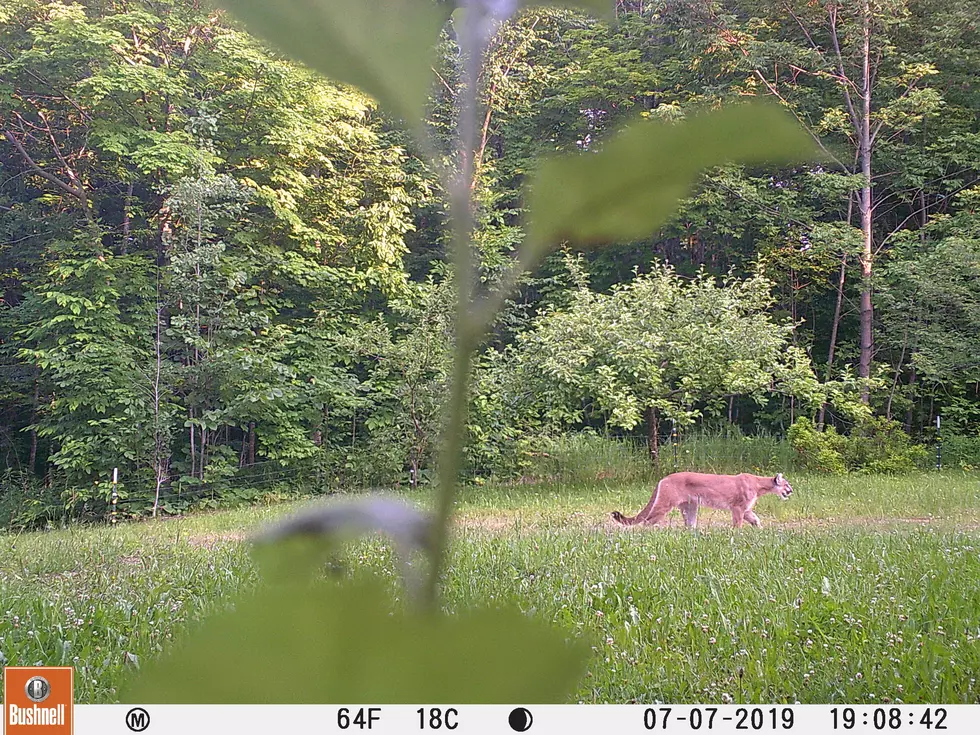 Another Cougar Sighting Confirmed in Michigan
Michigan Department of Natural Resources
Since 2008, the Michigan DNR has now confirmed 39 cougar reports.
This mountain lion image was caught on a landowner's trail camera in Gogebic County. So, yes, that's quite a ways away from West Michigan.
The cougar was photographed on July 7, northwest of Ironwood. The location is very close to where there was another cougar sighting last year. Separate sightings are not necessarily separate animals. It could be the same animal being spotted more than once.
The Michigan DNR says there remains no conclusive evidence of a Michigan breeding population of mountain lions. This cougar likely came from a population which is generally found in South Dakota, Wyoming and northwest Nebraska.
38 of the 39 of Michigan's confirmed cougar sightings since 2008 have been in the Upper Peninsula.
Cougars are an endangered species in Michigan. They were native to Michigan but were trapped and hunted from the state around the turn of the 20th century.