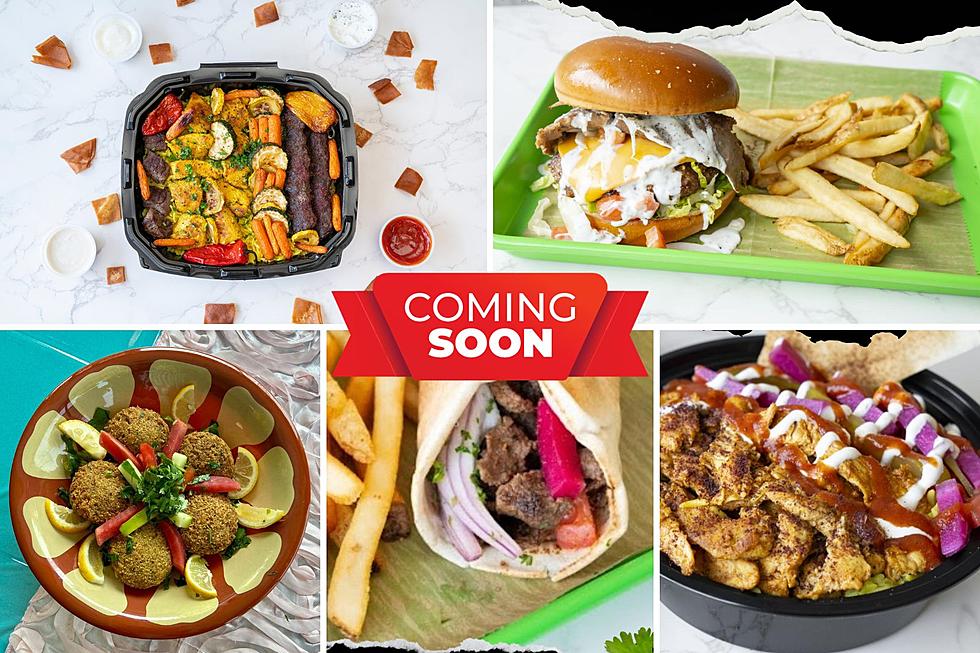 New Mediterranean Restaurant FINALLY Opening Up Soon in Grand Rapids Creston Neighborhood
616 Kabob Stop, Facebook
It's been a long time coming...
616 Kabob Stop to Open in Creston Neighborhood
In summer 2022 we told you a sign for a new restaurant had gone up in the window of the old Subway on Plainfield Ave. across from Kingma's.
It appeared a new Mediterranean restaurant called 616 Kabob Stop would be moving into the Creston neighborhood.
A July 22, 2022 post to Facebook declared the new eatery would be opening soon...
Well, that time has finally come!
In an update October 13, 2023, the restaurant shared,
Big things are happening in Grand Rapids! Your soon-to-be favorite dining destination in the Creston Neighborhood is almost here. Our dedication to perfection has delayed our opening, but get ready for a world of deliciousness and impeccable service. Are you excited?
The owners also operate another location, 616 Kabob Stop Express in Allendale near Grand Valley State University's campus, which opened in fall of 2020.
With nearly 400 reviews on Google, the restaurant has a 4.9 star rating.
Menu at 616 Kabob Stop
The new location at 2232 Plainfield Ave NE will serve a variety of Mediterranean dishes, like Manakish, a popular Middle Eastern food consisting of flatbread dough topped with thyme, cheese, or ground meats.
616 Kabob Stop's menu includes appetizers like hummus, Baba Ganoush, fries, and Bourak - a deep fried spring roll. You'll find a variety of salads like Fattoush and Tabbouleh.
You can also build your own sandwich or bowl, choosing from meat options like gyro, chicken or beef shawarma, falafel, or shish kabob. The menu includes pita sandwiches, classic sandwiches, burgers, soups, and grape leaf rolls.
Desserts include Baklava and Baklava Cheesecake.
There's also a kids menu with grilled cheese and chicken nuggets.
When is 616 Kabob Stop Opening in Grand Rapids?
616 Kabob Stop will begin its soft opening phase Oct. 17, 2023.
The owners thank everyone for their support and say,
During this soft launch phase, please bear in mind that not all menu items will be available initially. However, everyone is invited to join us during this period. Kindly extend your patience, as we are in the process of expanding our team and ensuring our new staff receives thorough training.

Rest assured, our menu caters to a variety of dietary preferences, including options for vegetarians, vegans, and those with gluten allergies.

Furthermore, we maintain separate fryers to accommodate different dietary needs.
Follow 616 Kabob Stop on Facebook for their official grand opening date.
New West Michigan Restaurants 2023
Nearly 30
new restaurants
, including authentic Mexican eateries, breakfast joints, pizza places, and Boba shops have opened so far in West Michigan in 2023.
How many have you been to?
Gallery Credit: Janna