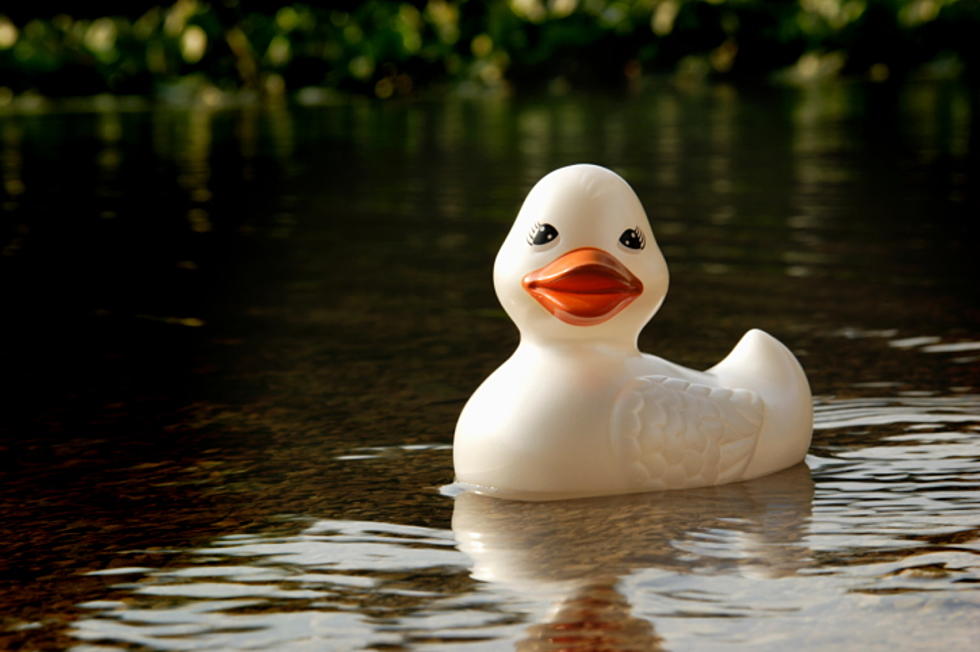 2,500 Rubber Ducks to Race Down Michigan River for $500
James Pauls, ThinkStock
2,500 rubber duckies will race down a river in Michigan on Saturday, August 18, for $500 as part of a week-long rubber ducky festival!
The 31st annual Rubber Ducky Festival in downtown Bellaire, Mich., runs Monday, August 13 through Sunday, August 19. Saturday's rubber ducky race is one of the biggest draws.
2,500 rubber duckies will be launched at North Bridge St. Bridge in downtown Bellaire late Saturday afternoon at the conclusion of a parade which starts at 3:00 p.m. The race ends a quarter-mile away at Riverside Marina.
Visitors can get a chance at $500 by purchasing a numbered rubber ducky for $5. The total prize pool:
1st- $500
2nd -$300
3rd - $100
4th-7th place - $50
8th-27th place - $10