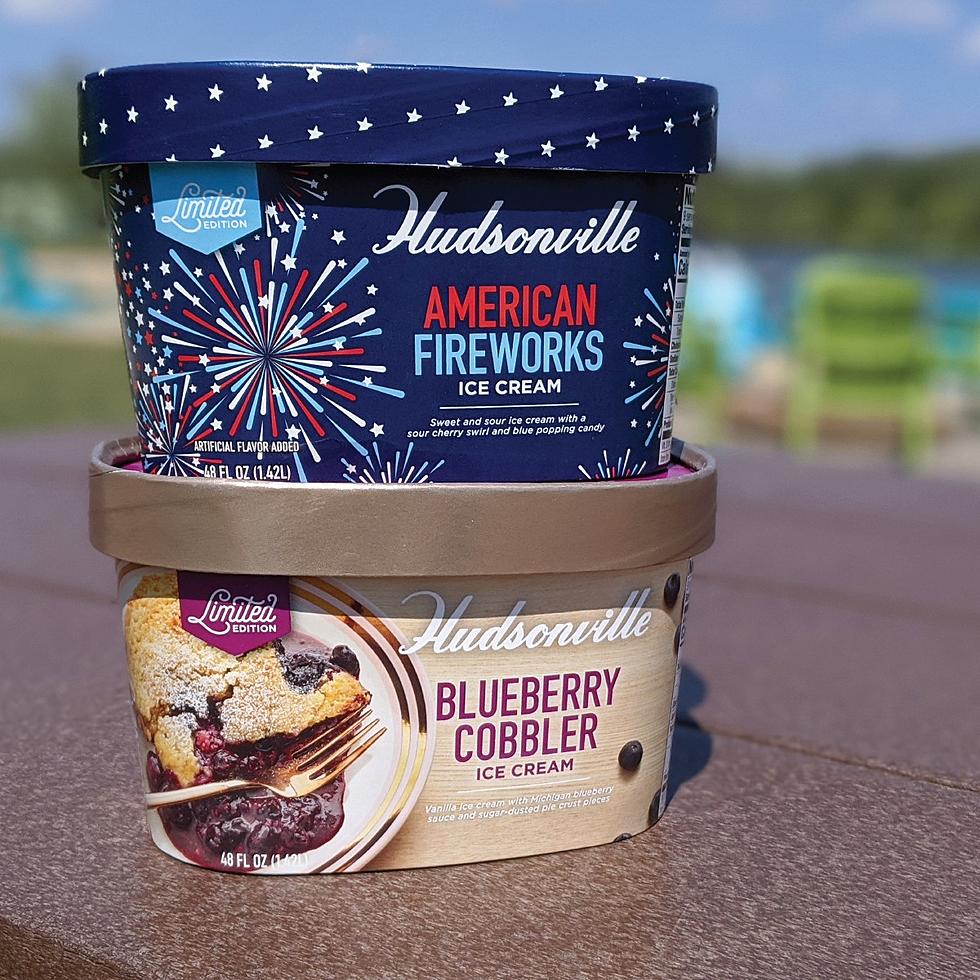 You Can Taste Summer in Hudsonville's Two New Ice Cream Flavors
Hudsonville Ice Cream via Facebook
For me, ice cream is not limited to the summertime. It's a year-long love affair. But, when you take a bite out of Hudsonville Ice Cream's newest flavors you'll be getting all those summertime feels.
I sound like I've already tried them, and I haven't, however, I've been on a Hudsonville Ice Cream kick lately and I yet to be disappointed. In fact, I've got two pints in the freezer as we speak :-)
Anyhow, if you tried to guess what summer tastes like - this would be it. Hudsonville's two new ice cream flavors:
Sweet and sour ice cream combined with ribbons of sour cherry swirl and blue popping candy make this flavor an all-around blast!
This is the first time Hudsonville has used the popping candy as an ingredient (per GRBJ). Consider it a 4th of July party in your mouth!
Michigan Blueberries and sugar-dusted pie crust blend with creamy vanilla ice cream for the fresh from the oven taste of a summer blueberry cobbler.
Apple pie may be the American pastime but I'll take anything that's blueberry instead, especially Michigan blueberries. The Blueberry Cobbler is a fan-favorite from last year being brought back for a limited time.
Both flavors are currently available in stores while supplies last.
5 Things I Can't Wait to Do in West MI After COVID-19