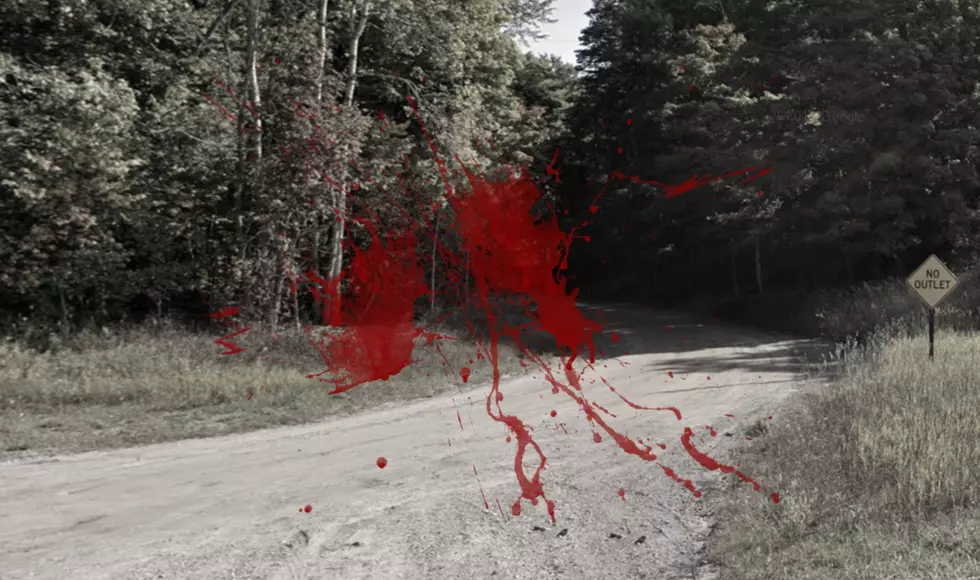 10 Worst Towns In Michigan To Be In A Real Life Horror Movie Scenario
Google Street View
I remember when I first moved to Kalamazoo I went to a haunted attraction called the Haunted Hallow. It was an outside, walking haunted attraction that was in the woods in Augusta and the whole thing was perfect because the night I went was pouring rain, and there was thunder and lightning and here I am getting chased by a guy holding a machete.
The whole experience was awesome. Reflecting on the Haunted Hallow and how they're no longer in operation, got me thinking: What would it be like to be in a classic slasher movie scenario in Michigan?
I started thinking about how exciting that feeling was being chased while there was lightning flashing, it felt like a real-life horror movie. I think that's an experience everyone should have, without getting murdered of course.
Then I started to think about the worst possible places for you to be stuck in a situation like that. There are things to take into consideration, mainly the population, the area and where you could escape to in the situation.
I put together a list of places I think would be least optimal for the situation and where, in a fictional setting, you'd have the least chance of surviving a slasher coming for your soul.
Remember that this of course is a fictional situation and in no way is a diss towards a community, but maybe something to keep in mind if Jason Voorhees shows up in your town. Good luck...
10 Worst Towns In Michigan To Be In A Real Life Horror Movie Scenario