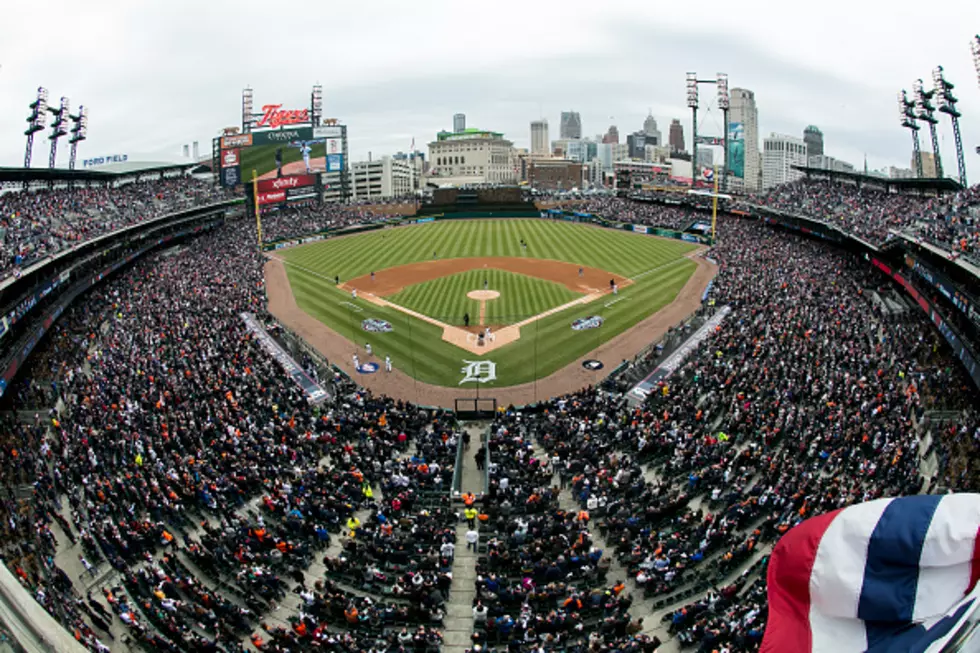 One Seat At Comerica Park is the Worst for a Tigers Game
Ray Del Rio/MLB via Getty Images
If you are planning to head down to Comerica Park to enjoy a Detroit Tigers game, there is one seat you are going to want to avoid.
Old Michigan Stadiums and Arenas
I have been lucky enough to travel all across America during my touring days and one thing I noticed about the midwest compared to many other states, is there are a lot more stadiums and arenas here.
I grew up in Michigan back when the Pontiac Silverdome was still standing. Cobo Hall and Joe Louis Arena are two of the most famous arenas in the world. The original Tiger Stadium was still standing. I saw the Palace of Auburn Hills when it was being built and when they tore it down. Even Pine Knob has made several changes over the years but it's the only one on this list that still exists.
I loved going to Joe Louis Arena and Cobo Hall for concerts when I was growing up. So many legends performed at both but things change and sometimes a stadium or arena has to come down so something new can come up.
Newer Michigan Stadiums and Arenas
I remember when the Detroit Lions played at the Silverdome as did the Detroit Pistons. Then the Pistons moved to the Palace and later the Lions got Ford Field.
Now the Pistons play at Little Caesars Arena as do the Detroit Red Wings who used to play at Joe Louis Arena. So the stadiums and arenas have certainly changed in Michigan.
I will say the fan experience is much better in the new facilities. It's easier to get in and out. There are more than just hot dog vendors at all the new Stadiums and Arenas.
There is one new stadium that has one of the worst seats in the entire country and it's in a stadium that virtually has no bad seats...well, except one.
Worst Seat to See a Tigers Game at Comerica Park
From everyone, I have talked to and everything I have read online there are no bad seats at Comerica Park. This is the only stadium or Arena I have not been to since they built it but I'm sure it's a lot nicer ballpark than the original Tiger Stadium which I visited about half a dozen times.
Mlive reported that a sports betting site by the name of Bookies made a list of worst places to sit for a major league baseball game.
Comerica Park came in 13th of all the ballparks with one particular seat. So if you plan on going to a Tigers game anytime soon, the seat to avoid seat 9 in row 20 of section 345.
This seat is the furthest from home plate, you don't even hear the crack of the bat hitting a ball until a few seconds after the batter is already running. The seat has an obstructed view of the left corner of the stadium and you can't see the scoreboard.
The good news is there are still 41,082 other seats to choose from to enjoy a hot dog, an ice cold beer, and a Tigers baseball game.
UP NEXT: The All-Time Greatest Detroit Tiger Starting Lineup
Roger Waters This is Not a Drill Tour
I was lucky enough to catch Roger Waters on the "This Is Not A Drill Tour" at Little Caesars Arena in Detroit on Saturday, July 23, 2022. A show that was originally scheduled for 2020 but was postponed because of the pandemic.