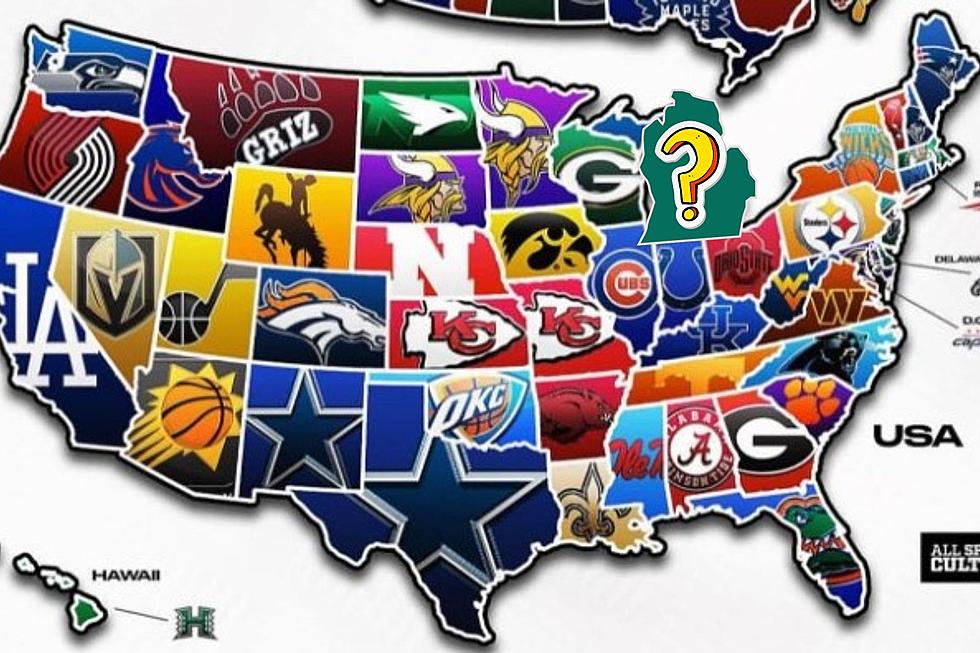 Michigan Has A Lot of Sports Teams But Which One is Most Loved?
All Sports Culture Instagram/canva.com
Michigan has a lot of different sports teams for Michiganders to be fans of, but which team is most loved in the Mitten?
Michigan Pro and College Teams
Unlike some states, Michigan has a lot of pro and college teams to root for.
The Detroit Tigers are the oldest professional sports team in the Mitten. They were formed in 1884 when they were a minor league team in the Western League but joined the American League in 1901.
The University of Michigan played its first intercollegiate football game on May 30, 1879, when they took on the Purple Stockings of Racine College which was a road game played in Grant Park in Chicago, Illinois.
The Detroit Pistons got their start in Michigan in 1957 but they were in the NBA before moving to the state. They started in Fort Wayne, Indiana, in 1937 as the Fort Wayne Zollner Pistons. The Pistons went on to win 3 NBA championships with the Bad Boys in 1989, 1990, and 2004.
The Michigan State Spartans were not always the Sparties because in the beginning the university was called the Michigan Agricultural College and the team was known as the Aggies. They would later become the Michigan State Spartans in 1925.
The Detroit Red Wings got their professional start in the National Hockey League in 1926 but were called the Detroit Cougars at that time. They went on to become the Detroit Falcons and were renamed in 1932 as the Detroit Red Wings.
The Detroit Lions is another professional sports team that didn't originate in Michigan. The team was formed in 1929 in Portsmouth, Ohio when the team was called the Portsmouth Spartans. The team moved to the Motor City in 1934 and the name was changed to the Detroit Lions. The Lions became the National League Champions in 1935, 1952, 1953, and 1957. They have only won 1 playoff game since 1991. Hopefully that changes in the 2023/24 season.
What Michigan Sports Team is the Most Loved by Michiganders?
Yes, there are more Michigan sports teams than the ones listed above but they are by far the biggest brands with the biggest fan bases one of those teams is loved more by Michiganders than any other. The winner is:
The Michigan Wolverines are the most loved team in the state of Michigan. According to the Daily Faceoff Facebook page, All Sports Culture came up with the data for the most loved team in every state and province.
Michigan State and University of Michigan Heisman Trophy Winners and Finalists