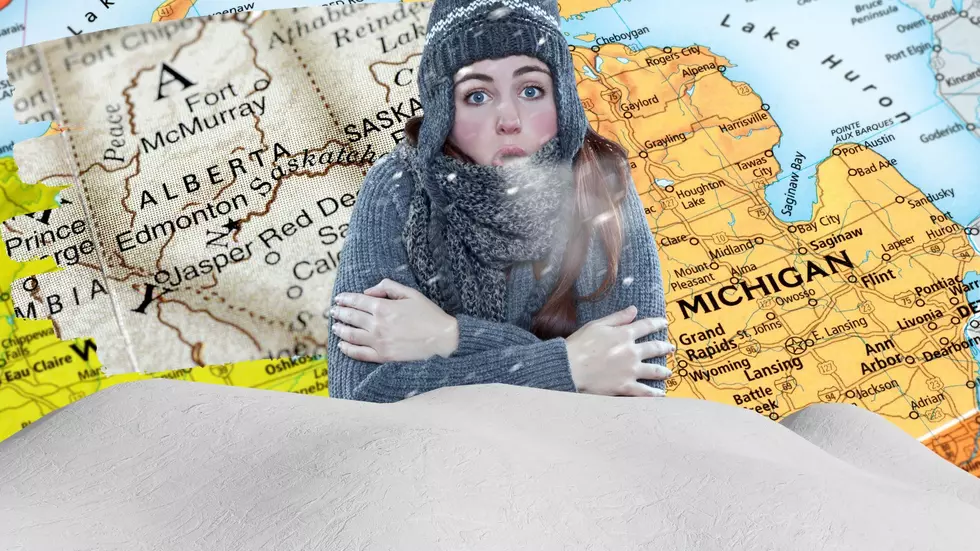 What is an Alberta Clipper, and How Do They Affect Michigan?
Canva
I was watching the weather earlier this week so I could be prepared for the upcoming winter weather. Keeping in mind, I grew up in a part of the country where weather terminology is VERY common, so I mostly understood the terminology this meteorologist was using.
But this weather person said something I had NEVER heard before and said it so casually, I wondered if I'd just simply missed something. "Michigan will likely be impacted by this storm system, and an Alberta Clipper moving through the area."..... wait... a WHAT?
I asked around the office, and no one in the building knew what it was. I even reached out to a couple of my old Meteorologist friends from back home. NONE of them had heard the phrase before. Turns out, it's unique only to this part of the country.
What is an Alberta Clipper
Most definitions will describe the "Alberta Clipper" as a weather system that moves quickly out of Canada, into the upper regions of the United States.
Coined for the first time by meteorologist Rheinhart Harms, who worked at the U.S. National Weather Service in Milwaukee, in the 1960s. He named them for the region in Canada where it originates (Alberta), AND the speed at which it moves, much like the old "Clipper" ships on open seas.
The first areas of the United States to experience a typical "Alberta Clipper" are the Dakotas, Minnesota, Wisconsin, and then, Michigan. But it's in Michigan where these storms typically pick up the most steam (literally) thanks to the Great Lakes.
You can see it in the map below, but basically, the Low Pressure system dips south, bringing Canadian cold air, that meets with warm, moist air from the Gulf of Mexico. Add to that, moist air coming in from the west coast (which there's a LOT of this year), and BOOM, a perfect crossing of cold, wet weather systems that drop up to several feet of snow on the upper midwest.
What does an Alberta Clipper do for Michigan?
These storm systems not only bring more moisture, but much colder temperatures. Michigan could see 20-30 degree dips as an Alberta Clipper system moves through, and those dips can happen in as fast as 12 hours.
Specifically for Michigan, though, as the storms move across the Great Lakes, they add even more moisture, and create Lake Effect events. So where most areas will see a few inches of snow, areas in Michigan could see double those amounts, or even more.
So when the temperatures dip far, and fast, and it starts snowing again, you can thank another Alberta Clipper moving through the area.
Carport Collapses Under Weight of Snow in Kalamazoo
Guess you should have shoveled the roof.