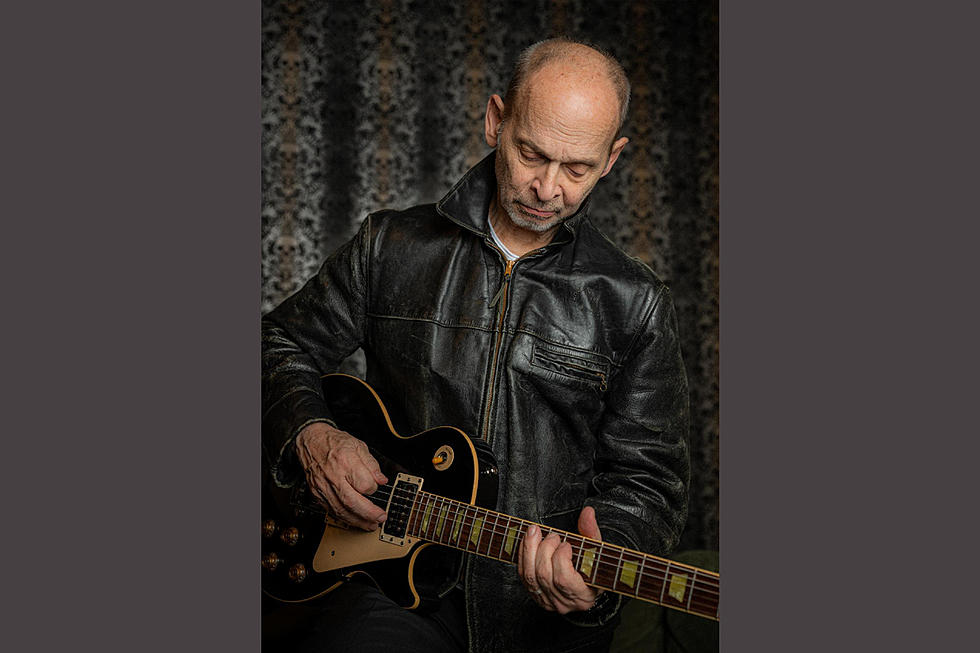 Wayne Kramer Reveals New MC5 Tour Dates, Live Band + Upcoming Album Plan
Photo by Jim Newberry
It's time to kick out some new jams, at least according to MC5 leader Wayne Kramer who has new music in the works as well as some upcoming tour dates to support it. The legendary Rock and Roll Hall of Fame-nominated musician is firing up MC5 for a 2022 return with a May tour featuring his "We Are All MC5" live lineup, and plans to release a new album this October.
The tour kicks off May 5 with a Detroit hometown show at El Club, featuring the current lineup of stellar players that include drummer Stephen Perkins (Jane's Addiction), singer Brad Brooks (Pollo Elastico), bassist Vicki Randle (Mavis Staples) and guitarist Steve Salas (David Bowie).
Speaking in a video message, Kramer also revealed that new music is soon approaching. "Been a long time since there's been any new MC5 music and I've been busy writing and recording a new album produced by the great Bob Ezrin. We're gonna take it to the streets and feel like we are all MC5," says the MC5 leader in a video seen here.
You can get a taste of one song titled "Heavy Lifting" that also shares a name with the upcoming tour in the tour teaser below. The track features a guest turn by fellow guitarist Tom Morello and is one of two songs arriving ahead of the planned October release by Ear Music.  Don Was, Abe Laboriel Jr, and singer Brad Brooks also appear on the song.
The B-side "Edge of the Switchblade" reimagines Kramer's tribute to the MC5's formative years, first heard on his acclaimed 1995 Epitaph solo album The Hard Stuff, in a new recording with Laboriel, Was, and special guest William Duvall from Alice in Chains sharing lead vocal duties with Kramer.
"Nonstop touring, especially the last decade, I've come to understand that the music of the MC5 is as necessary as ever. It's definitely high time to write and record new songs and to carry a message of uncompromising hard rock to fans around the world," says Kramer, who then adds of bringing MC5's fiery brand of rock to a new album, "We've just barely survived four catastrophic years of a failed presidency and a devastating pandemic. Brad and I started writing new music with the express purpose of pushing back against the cruelty of it all. It had become so polarized and depressing that bringing in other writers was like a hope injection."
He continues, "Tom Morello, Jill Sobule, Tim McIlrath, Kesha and Alejandro Escovedo helped me expand the work using the most powerful weapon in existence: our creativity. Of course, Dennis 'Machine Gun' Thompson is playing strong now and driving the beat on two songs, so I'm thrilled about that, too. Bob Ezrin produces because he is not only the titan of rock but also the most natural choice to deliver this music to fans in search of songs that capture an ultra- amplified soul. The results are earth-shaking rock 'n' roll."
"Aside from being a dear friend and a personal hero of mine, Wayne Kramer is a rock and roll treasure because he is keeping the spirit of the MC5 and Detroit's unique and hugely important blend of punk and funk alive and well in all that he does," adds producer Bob Ezrin. "I'm excited and honored to be working on this project with him and the supremely talented group of lunatics we have assembled for it. We are all MC5!"
See the full tour itinerary below and get your tickets via either Kramer or MC5's Facebook pages.
MC5 Tour Teaser Video Featuring "Heavy Lifting"
MC5 "Heavy Lifting" 2022 Tour Dates
May 05 – Detroit, Mich. @ El Club
May 06 – Pittsburgh, Pa. @ Thunderbird
May 07 – Philadelphia, Pa. @ Underground Arts
May 08 – Brooklyn, N.Y. @ Warsaw
May 12 – Sacramento, Calif. @ Harlow's
May 13 – San Francisco, Calif. @ Bimbo's 365 Club
May 14 – Los Angeles, Calif. @ The Roxy Theatre
May 15 – San Diego, Calif. @ Soda Bar
Your Guide To Rock + Metal Bands Touring in 2022
Rock + Metal Bands Touring Schedules for 2022