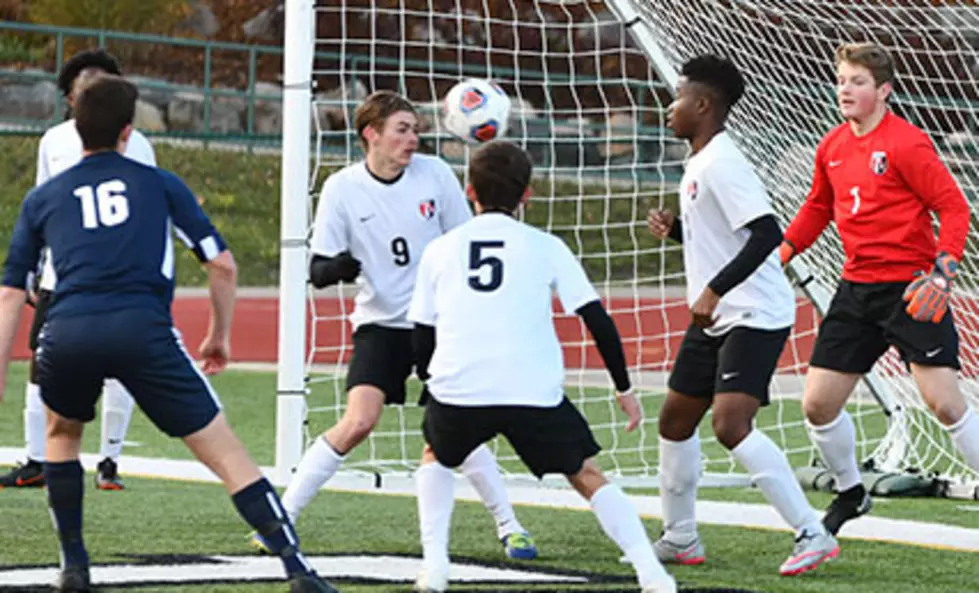 Two GR Schools Still Alive For State Soccer Titles
MHSAA
South Christian and Calvin Christian are in the championship games of their respective divisions this weekend.
The MHSAA Boys Soccer titles will be decided this weekend at Novi High School near Detroit.
In Division 3, South Christian, fresh off a 2-1 win over Elk Rapids in Wednesday's semi-final, will play Grosse Ili in the championship match. That game, which will kick off at 12 noon Saturday, is a rematch of last year's final, won by Grosse Ile, 2-1.
Meanwhile, Grandville Calvin Christian will battle Adrian Lenawee Christian in the Division 4 title bout. That one will immediately follow the South Christian game at 3pm on Saturday.
You can link to live, streaming coverage of the state finals on the MHSAA page here.
CHECK IT OUT: This UP Lighthouse is For Sale