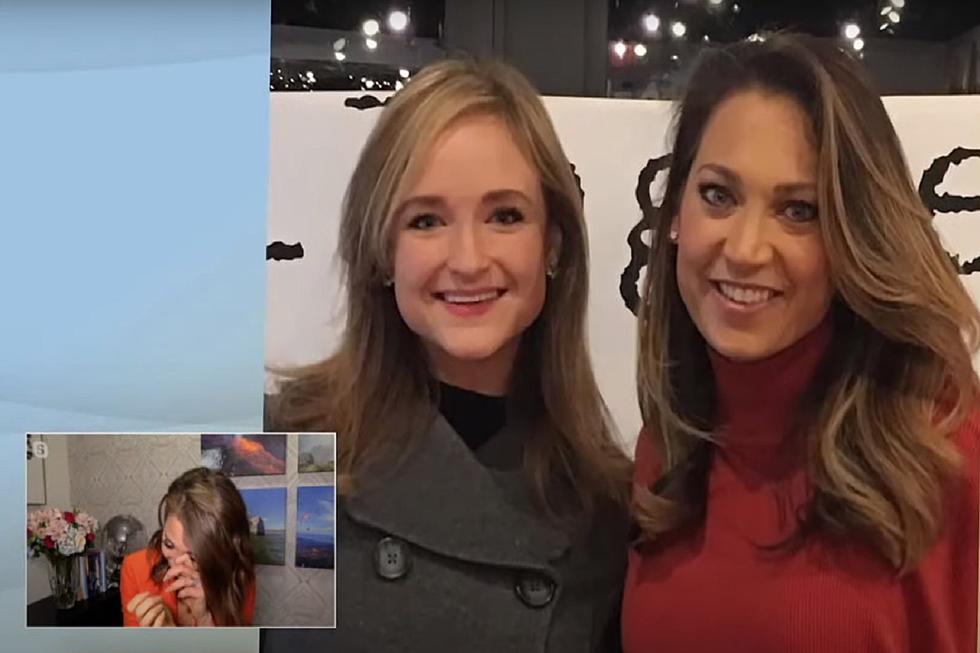 TV-8 Chief Meteorologist Ellen Bacca Makes Ginger Zee Cry on TV
Credit: Tamron Hall Show via YouTube
While scrolling through Twitter yesterday, I saw a post from "Good Morning America" Meteorologist Ginger Zee about her upcoming appearance on the Tamron Hall Show. Ginger said that Tamron and her staff gave her all the feels with a pop-in from WOOD TV-8's Ellen Bacca. Ginger even offered up a spoiler about the segment: "I sob".
Ellen then responded to Ginger's Tweet...
Ginger Zee grew up in West Michigan and early on in her career worked at WOOD TV-8, before eventually making her way to the big city of New York and "Good Morning America".
Ginger was on with Tamron to talk about her follow up to her best-selling memoir "Natural Disaster". Her latest book is called "A Little Closer to Home: How I Found My Calm After the Storm".
During her appearance on the show, Tamron Hall showed a video featuring WOOD TV-8 Chief Meteorologist Ellen Bacca. Ellen and Ginger have become really good friends over time...
Ginger was once Ellen's professor at Valparaiso University. They have remained friends since that time.
Ginger mentions in the video that Ellen has pretty much followed in her footsteps as far as Ellen's career is concerned. Could a move to a bigger city be next for Ellen?
You can find both of Ginger's books on Amazon.
You can see Ellen on WOOD TV-8 and read her blog.
KEEP READING: Get answers to 51 of the most frequently asked weather questions...