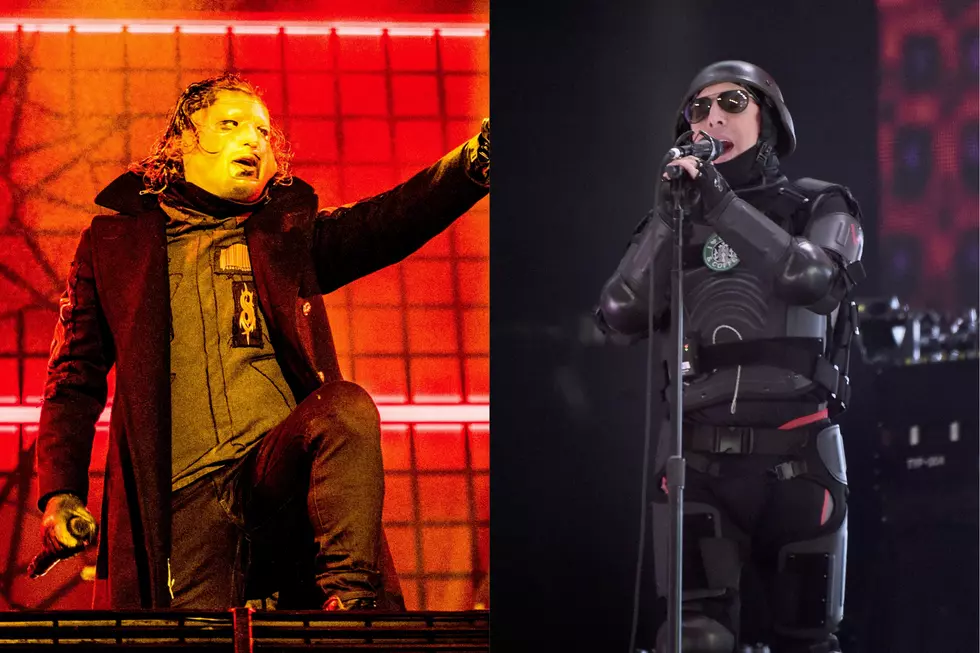 Slipknot + Tool Gain Millions of YouTube Views Amid New Album Cycles
Ollie Millington / Steven Ferdman, Getty Images
Slipknot reenter YouTube's U.S. Top Artists chart and Tool land on the video-sharing site's U.S. Top Songs chart as both have gained millions of views during a week between new releases from each act.
The accomplishments could be seen as rock music's latest charge at continued mainstream viability among an influx of pop and hip-hop hits. Unsurprisingly, rapper Lil Nas X's massive "Old Town Road" remains at No. 1 on the Top Songs chart, where it's sat comfortably for the last 20 weeks.
But following the release of We Are Not Your Kind this month, Slipknot are back on the website's U.S. Top Artists chart this week at No. 63. The outfit also find themselves on the Top Artists chart in a further 15 territories for the week, including Finland (No. 9), Canada (No. 38), Australia (No. 40) and the United Kingdom (No. 70).
Meanwhile, Tool debuted on YouTube's U.S. Top Songs chart with "Fear Inoculum," the title track from their long-awaited fifth full-length effort of the same name, out Aug. 30. The song got the group the No. 70 Top Songs spot in the States this week, as well as seeing them emerge on the site's charts in six other countries.
The bands' recent YouTube feats echo their chart achievements elsewhere. Last week, Tool became the first act to sweep the Top 10 on Billboard's Rock Digital Song Sales Chart while "Fear Inoculum" broke records for being longest tune to enter the Hot 100. Additionally, all past Tool albums cracked the Top 20 of the Billboard 200 after the band's discography was finally released to music streaming services.
See Tool and Slipknot in the 50 Most Important Metal Bands in the 21st Century