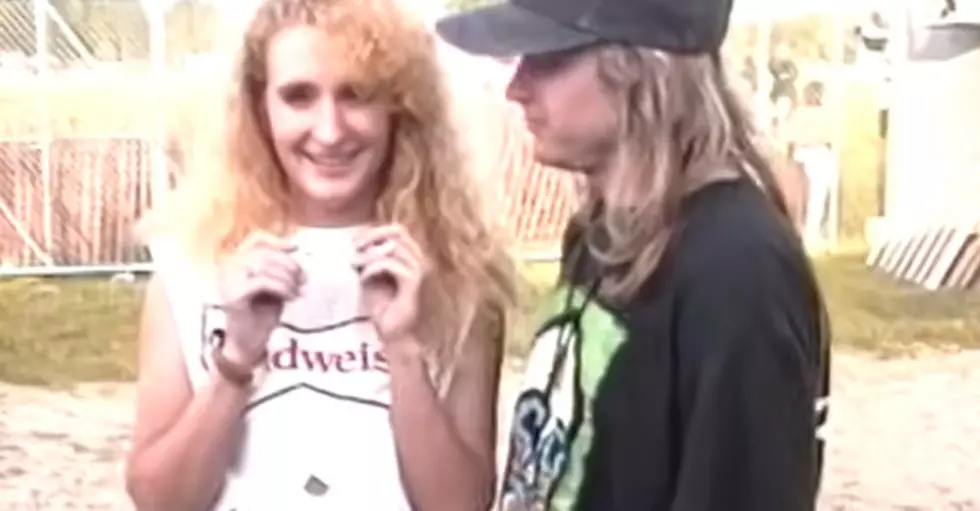 Throwback Thursday: Metallica Performs At Castle Farms In 1992
WillSalas via YouTube
This may well be the most '90s thing you see today. So enjoy the trip back in time.
If I Was To Bring Back One Thing From The '90s, It Would Be Castle Farms
The whole vibe there was always cool. You were up north, probably camping at nearby campground, showing up hours earlier than the show time to party in the parking lots with your friends on a picture perfect summer evening. It was just a great place to see a show.
According to the Castle Farms Concert Data Base, Metallica only performed once at the famed outdoor amphitheater, on June 27, 1992. Metal Church opened up for them and their appearance was part of the tour to promote one of their biggest selling albums, Metallica, often referred to as The Black Album, released almost a year earlier in August of 1991.
But The Video Is More About Metallica Fans Enjoying The Party
Their two hour set  from that crystal clear June night included the monster tracks that made that album great: 'The Unforgiven', 'Nothing Else Matters', 'Wherever I May Roam, and arguably their biggest hit, 'Enter Sandman'.
While the video does show some footage of the actual concert, it is enjoyably mostly about the fans and friends goofing off and enjoying the atmosphere prior to and even during the show. If you were there that night, you may even stumble upon video of yourself.
I forgot how steep the lawn section was. I don't even think I could walk up it now.
The Video Was Converted From 8mm Film
WillSalas CymbalMaker documented the evening and posted it to YouTube a few years ago, and now with summer music season expected to be back up at full steam this summer, let's get fired up for it's return by reliving that night exactly thirty years ago next month.
Will shot his video on 8mm film, which was still in its hay days back in the early 90s. Remember, the age of the portable camcorder was just dawning, so film was still the way to go. Enjoy a trip back to when your life was a little more carefree.
Must See Rock Concerts Coming to Pine Knob This Summer
Here's a list of the must-see rock concerts that are coming to Pine Knob this summer. As more concerts get announced, we'll add them to the growing list of rock shows.