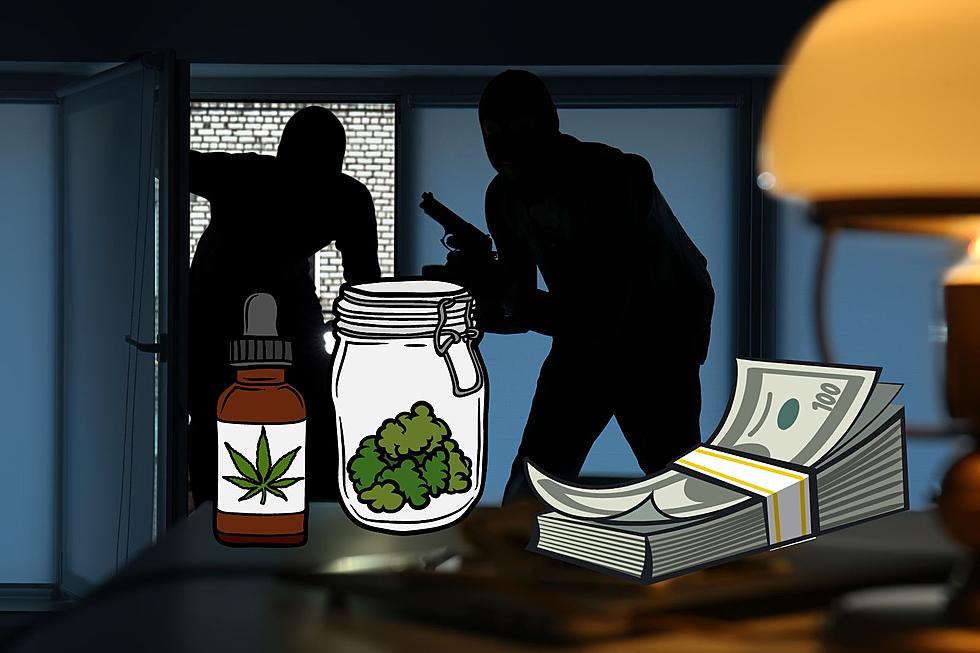 Thieves Have Broken Into Two Different Dispensaries In Lowell
canva.com
Burglaries at West Michigan cannabis dispensaries are on the rise as two locations in Lowell was the next to be targeted by thieves.
Cannabis Dispensary Seem To Be Soft Targets For Thieves
Since cannabis dispensaries are an all-cash business on top of having giant supplies of marijuana inside, it's no surprise that dispensaries are being targeted by thieves.
Even though cannabis dispensaries have security cameras and elaborate security systems in place, thieves are looking at many of these locations as soft targets for break-ins since many are in small towns with smaller police forces.
How the cannabis dispensaries operate lends thieves great opportunities to canvas a location for a possible break-in. Sitting in the lobby to being let into the dispensary to shop allows thieves to really get a good look at how an operation works while showing the store's weaknesses for burglary.
West Michigan Cannabis Break-ins On The Rise
Recently there was a story about 4 Muskegon dispensaries that were broken into. Others in Grand Rapids and Battle Creek have all recently reported dispensary break-ins. Not sure if it's the same group of thieves or different groups who are behind the thefts but it seems to be almost a weekly event.
2 Cannabis Locations in Lowell Were Broken Into
In the past couple of weeks, there have been two cannabis dispensaries that were broken into in Lowell, Michigan.
According to FOX 17, Joyology cannabis in Lowell was broken into Saturday. Security camera footage showed 5 bandits riding in a maroon Chevrolet Malibu broke in through the front door. The second store that was broken into was Exlusive cannabis which happened a few weeks earlier featured 2 armed suspects had broken a window to enter and steal products and cash.
If you have any information regarding either of these break-ins, please contact the Lowell Police Department at 616.897.7123 or Silent Observer at 616.774.2345.
20 of the Best Creatively Named Cannabis Shops in Michigan
Check out 20 of the most creatively named cannabis shops in Michigan.
Celebrities with Cannabis Lines in Michigan