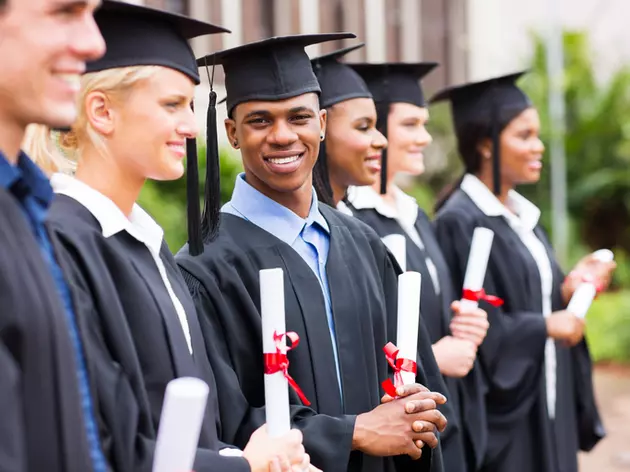 The 10 Best Colleges and Universities In Michigan
michaeljung, ThinkStock
After defeating MSU on Saturday, it's another win for U of M...
According to Wallethub, the University of Michigan is top in the state.
To determine their ranking, Wallethub compared colleges and universities across seven key dimensions: 1) Student Selectivity, 2) Cost & Financing, 3) Faculty Resources, 4) Campus Safety, 5) Campus Experience, 6) Educational Outcomes and 7) Career Outcomes.
Fox 17 reports that these are Wallethub's findings for the state of Michigan:
Michigan's Top 10 Colleges and Universities
1. University of Michigan-Ann Arbor
2. Michigan Technological University
3. Michigan State University
4. University of Detroit Mercy
5. Lawrence Technological University
6. Kuyper College
7. Calvin College
8. Albion College
9. Hope College
10. Kettering University
Wallethub also looked at schools across the U.S. The University of Michigan was the only Michigan school to make the Top 100, coming in at #28.
Wallethub's Top 10 Colleges and Universities in the U.S.
Massachusetts Institute of Technology
Princeton University
Yale University
Harvard
California Institute of Technology
Duke University
University of Pennsylvania
Columbia University
Rice University
Stanford University