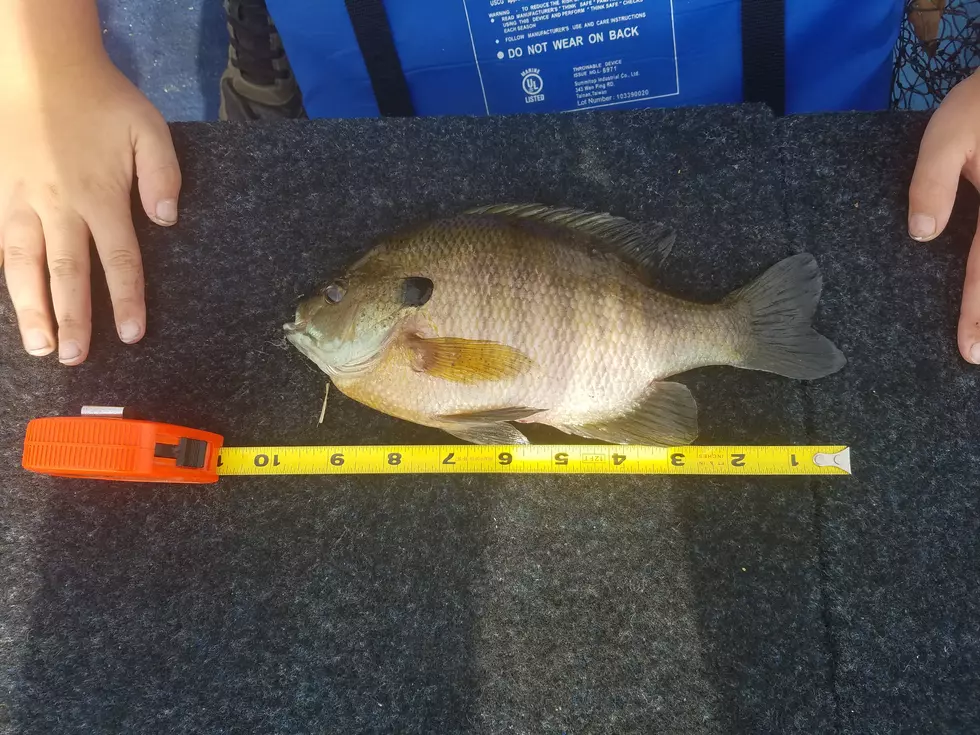 Ten Inch Bluegill Do Exist!
Tommy Carroll
I have only heard stories of ten inch bluegill, but they do exist.
My son and I love to fish. Now that doesn't mean we are expert fisherman, just that we like to fish a lot. I'm sure there are some great fisherman in the area who catch big bluegills or any other species all the time, but my son and I are learning the area the hard way, just fishing blindly until we get something.
Although I'm originally from Michigan, I never spent any real time fishing the west side of the state other than the occasional steelhead trip to the Manistee River back in the day.
So moving back to Michigan from Indiana, I had to start all over again finding new fishing spots.
There is good fishing all across the state so it's pretty easy to find the fish, but finding new honey holes is another thing. So far I've only located one of those but that's a whole other story.
My son looks at fishing as kind of a video game, he thinks in levels, so he always wants to try and catch something new and bigger than the last one.
So far he's gotten is fair share of bluegills, perch, largemouth bass, rock bass, smallmouth bass and so forth, but he is now wanting to get a walleye and a pike.
Well I like to eat walleye better than pike so we went for walleye. We fished on both Saturday and Sunday this past weekend not far from the house.
Saturday we got a few perch, bluegill and a smallmouth bass but no walleye. On Sunday my son got a really nice smallmouth right out of the gate to make the trip really exciting to start. Then we got serious on the walleye but unfortunately we only got a few hits but no fish.
Then, right at the end of our trip my son was throwing a lure out off one side of the boat while we were drifting with some crawler harness set ups off the back of the boat. His second rod got a couple hits so I grabbed it and thought it might be a small walleye then handed him the pole to reel in the fish. We were both shocked to see it was a bluegill and its size. We have caught some big bluegill in this particular body of water before but never one this big.
We got out the measuring tape and this gill measured ten inches and it was thick. I wish we would have weighed it because if felt like it was a pound or so. Still we had a great time and once again came off the lake with a couple of new stories to share for years to come.
Check Out This Awesome Scale Model of the Grand Haven Pier