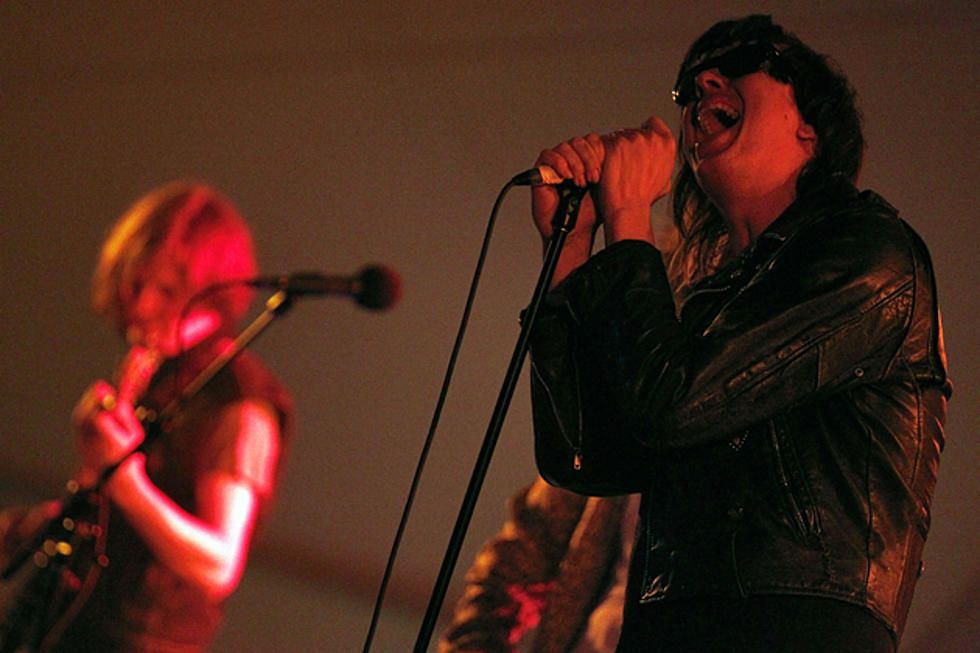 The Strokes Have No Tour Plans for New Album 'Comedown Machine'
Christopher Polk, Getty Images
Strokes fans may be stoked about the impending March 26 release of the band's new album, 'Comedown Machine,' but there is less exciting news when it comes to the group's plans to tour behind the disc. During a recent interview with BBC Radio 1 DJ Zane Lowe, bassist Nikolai Fraiture expressed his desire to hit the road with the Strokes but revealed that no shows have been booked.
When asked if dates are in the works, Fraiture replied, "I don't know. I would love to tour." He added that nothing is planned at this time, even though the Strokes issued the disc's first single, 'All the Time,' a few weeks ago.
He also discussed the 'Comedown Machine' recording sessions in New York. "We got off tour and we had these songs, some left over and some new," he said. "We rehearsed in Electric Lady [recording studio] and it was working so we went with it. It was touch and go for a while but we finished up at Electric Lady in New York. We recorded ten or eleven songs and there is other stuff floating around."
"We hashed it out all together like the good old days," he added. "It's a legendary studio and it is not far away from us all, apart from Nick who lives in Los Angeles but he made the trip out to record."