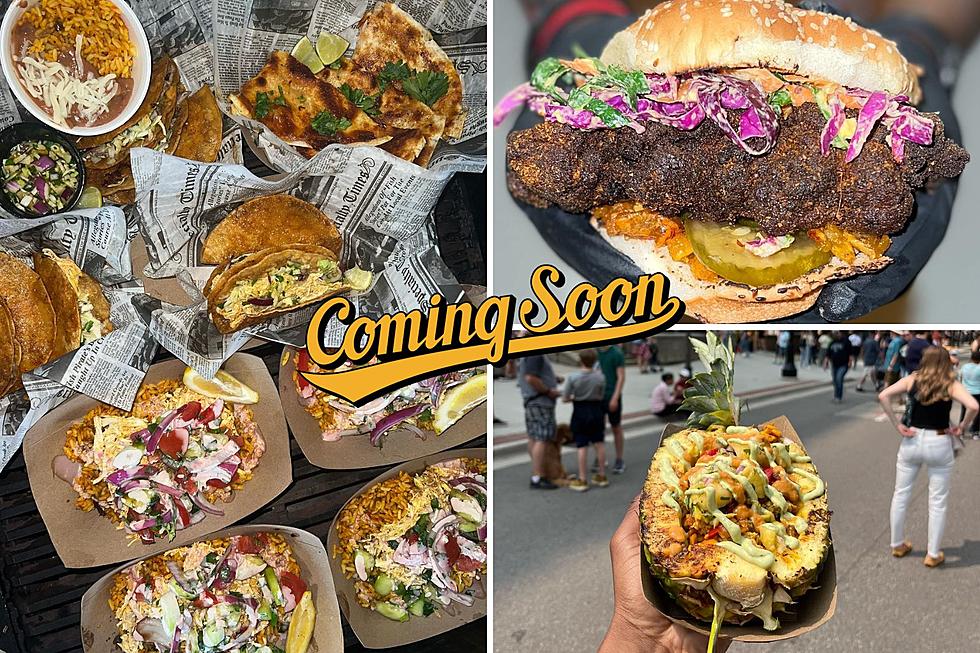 Owners of Popular Grand Rapids Food Truck to Open New Restaurant
Street Chef Shaw, Facebook
The owners of a popular African fusion food truck are gearing up to open their first brick-and-mortar restaurant.
Kirel Shaw and Myke Worthem are the people behind the Street Chef Shaw food truck.
Shaw is executive chef with more than 15 year of experience in the industry. He says of the name of the business,
The name Street Chef Shaw is attributed to how I developed my skills and love for the kitchen.
The food truck serves up street tacos, quesadillas and nachos inspired by the traditional Hispanic Birria soup with a combination of Swahili and Mexican flavors. Shaw was inspired by his family's East African roots and his fiancé's Hispanic heritage.
The pair started Street Chef Shaw as a ghost kitchen during the pandemic, giving away free meals to those who were struggling.
Shortly after, the business began cooking up food at the incubator kitchen at the Grand Rapids Downtown Market. Three years ago, they opened the food truck and eventually expanded into catering.
And now it's on to the next adventure! Teases have have been shared on the Street Chef Shaw Facebook page, and now we know what's up!
According to Crain's Grand Rapids, Shaw and Worthem plan to open a new restaurant at 1539 Plainfield Ave. NE. The site is the former home of Rinaldi's Pizza Shop, which closed in June.
The pair say they are excited to be returning to the the neighborhood where they crew up, Creston, to launch their first restaurant.
Shaw tells Crain's,
Us coming back into the Creston area is like coming home to where our roots are from, where we're basing this whole business also off of (our) roots and giving back. That's the intentionality behind all of this. (Creston) is where it was all built, for sure.
The yet un-named eatery will feature an expanded menu building on the food truck's African-inspired roots, Crain's Grand Rapids reports.
While a grand opening date hasn't been announced yet, the plan is to open the new restaurant mid November. And don't worry - the food truck will continue to operate as well!
Follow Street Chef Shaw on Facebook for updates!
New West Michigan Restaurants 2023
Nearly 30
new restaurants
, including authentic Mexican eateries, breakfast joints, pizza places, and Boba shops have opened so far in West Michigan in 2023.
How many have you been to?
Gallery Credit: Janna