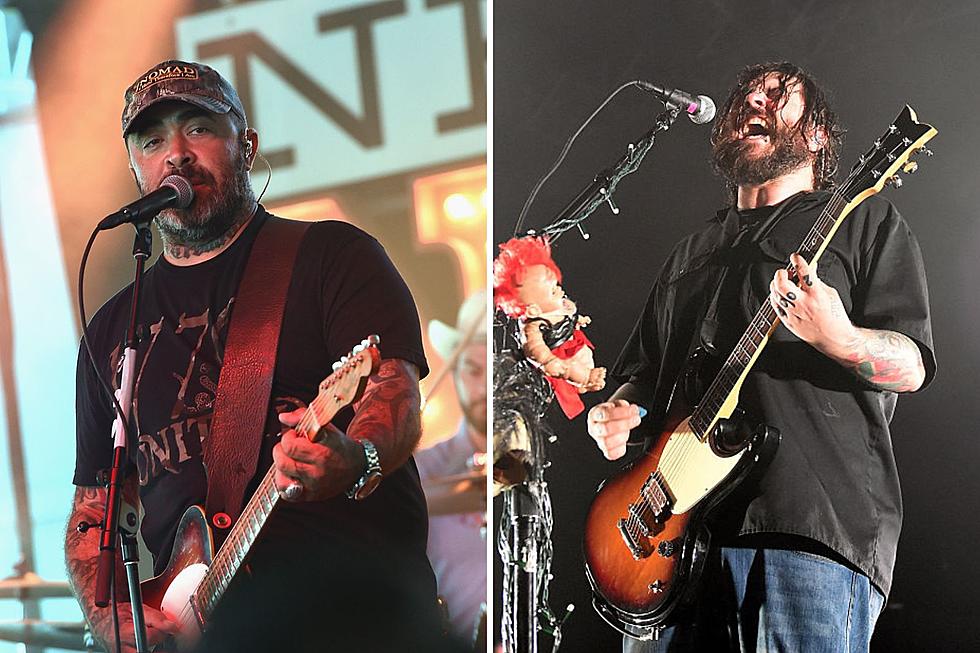 Staind and Seether Coming to Grand Rapids in 2024
Getty Images
Staind has announced The Tailgate Tour - and its coming to Grand Rapids!
Staind and Seether at Van Andel Arena in Grand Rapids
Staind with special guests Seether, Saint Asonia, and Tim Montana are coming to Van Andel Arena in Grand Rapids, Mich., May 9, 2024.
Tickets for Staind in Grand Rapids
Tickets for Staind and Seether in Grand Rapids go on Friday, Nov. 17, at noon here.
Stick with GRD to win free tickets!
New Music From Staind
In 2019, Staind reunited after a five year hiatus and earlier this year released their first album in over a decade, Confessions of the Fallen. It contains the singles "Lowest in Me" and "Here and Now."
Speaking about the album with Loudwire prior to its release, guitarist Mike Mushok said,
[Confessions of the Fallen] is definitely different. One thing that Aaron wanted to experiment with... He had a programmer that he had worked with and he had brought a few of the ideas to him and those guys took what the songs were and kind of interpreted them with more electronic elements in them. When we finally got [our producer], he helped expand that even further.

Although there's not a lot of that in ["Lowest in Me"], there are some other songs that have more of an electronic element to them. A lot of that is like a guitar part I wrote played on a synthesizer, so it's not so far removed—it's just different textures and different sounds.
Hear more from frontman Aaron Lewis on the new album here.