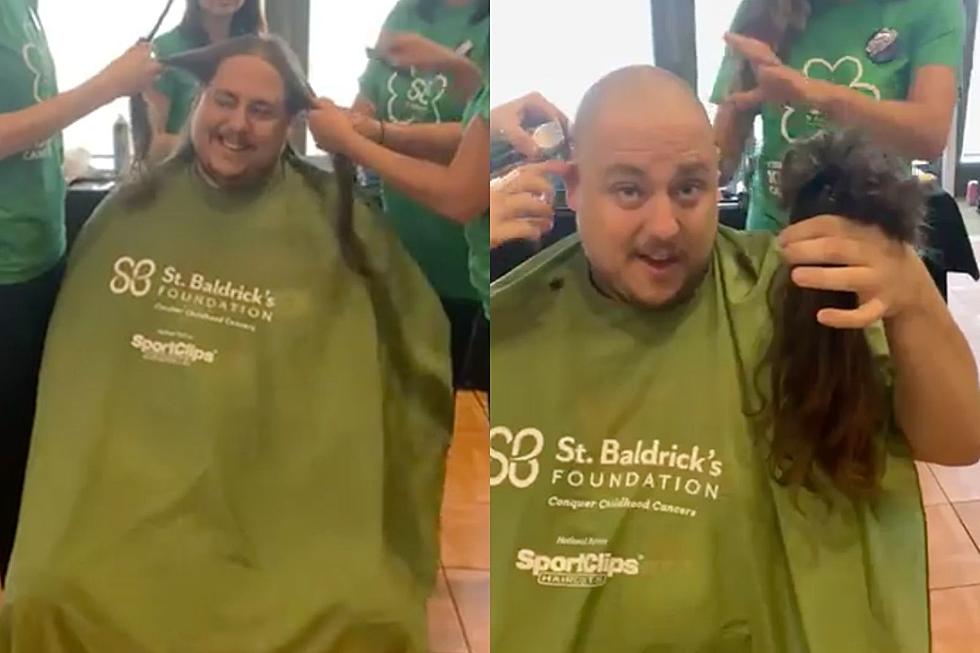 Shave Your Head This Weekend: Help Raise Money for Kids With Cancer
Trevor S - TSM
Donating your hair is fun, raising money for children's cancer research is even better.
Learn More About St Baldricks
You can be a hero for kids with cancer, by doing something as simple as shaving your head.
As the one of the largest private funder of childhood cancer research grants, the St. Baldrick's Foundation believes that kids are special and deserve to be treated that way.
St. Baldrick's funds are granted to brilliant childhood cancer research experts, who bring with them the promise of a future free from childhood cancers. Kids treatments are as unique as they are – and that starts with funding research just for them.
During the pandemic, kids were still being diagnosed with cancer, but donations to support research has been down. St. Baldricks wants to change that!
Whether you decide to shave your head, volunteer to raise money another way, or make a donation you're helping to give kids with cancer the long, healthy lives they deserve.
Help Local kids with St.Baldrick's This Weekend

The St. Baldrick's Shaves' Fundraiser is Sunday, March 6th at Fire Rock Grill inside Stonewater Country Club.
Help make a difference by raising money and shaving in solidarity with children fighting cancer.
The fundraiser is from 12p – 5p. Even if you do not shave your head, you can come out and join the fun and bid on all kinds of silent auction items and support the cause.
Find the Event here, Register now at www.stbaldricks.org (search for Stonewater).
Running To Conquer

There is also another event coming up later this year called Running To Conquer.
Running to Conquer is in 11th year. The event takes place during the Amway River Bank Run currently scheduled for May 14th.
There are 5K, 10K and 25K runs and a 5K walk. Event participants can choose any race or walk.
Every Time the Final Jeopardy! Round Question Was About Michigan
Our state has been well represented on Jeopardy! over the years with over 800 regular Jeopardy! questions featuring Michigan.
In addition to all of those, there have been 14 final Jeopardy! round questions related to the state of Michigan, and we've got them all listed for you below.