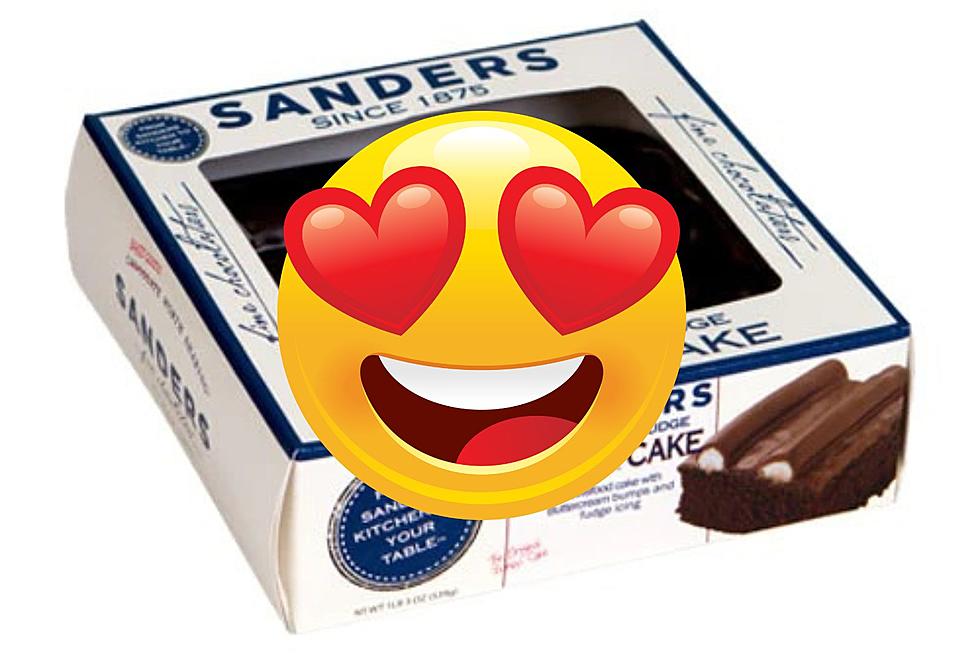 Never Heard of Michigan's Famous Bumpy Cake? You're Not Alone
sanderscandy.com/canva
A tradition on the east side of the state, Sanders Confectionary has been serving up one of Michigan's most decadent desserts for over 100 years.
I promise you, I was born and raised in Michigan, so how has this confectionary delight known as "Bumpy Cake" escaped me all these years? Did you know about this?
I'll be the first to admit that I don't have a very big sweet tooth. In fact, I haven't tried the famous Bill Knapp Celebration Cake either. I'm curious, why do Michiganders seem to love cake so much?
Sanders Candy
The Detroit-based chocolate company was first founded in 1875 by Fred Sanders. According to the company's website,
Sanders products and chocolate shoppes were woven into the lives of Michigan families. Sanders® soon became the leading source of confections in the region and started selling directly to national supermarket chains, as well as to other retailers in the Detroit area.
By the 1950s Sanders operated over 57 locations throughout the Great Lakes area serving ice cream sodas, hot fudge cream puffs, and candies. In later years Fred's great-grandson grew the family operation to include 111 malls and grocery stores nationwide.
However, one of Sanders' lasting legacies was his "Bumpy Cake" which was actually made by mistake!
Bumpy Cake
According to the Historical Society of Michigan, it all started with a chocolate cake, a favorite of Fred's father. Fred hoped to improve upon the generic cake by topping it with a decadent chocolate ganache and buttery frosting but unfortunately ran out of frosting mid-way through his experiment.
Instead, he put long strips of frosting atop the cake and covered that with the ganache which gave the cake an irregular or "bumpy" appearance. Adds the Historical Society of Michigan,
When people came into the store to buy that cake, they called it the "cake with bumps" or "bumpy cake." So Fred called it Chocolate Bumpy Cake.
Thus, Bumpy Cake was born!
Where to Find It
Today you can find Sanders's famous Bumpy Cake at stores like Kroger and Meijer, reportedly. However, although I've seen plenty of Bill Knapp products on display in the Meijer bakery I don't ever recall seeing a Bumpy Cake. Then again, I've only just learned of its existence.
Today only 3 Sanders retail stores remain in Michigan in Clinton Township, Rochester, and Mackinac Island, but thankfully they've grown to include online sales and will ship your Bumpy Cake anywhere in the U.S.!
Have you ever tried Michigan's famous Bumpy Cake?
SEE MORE: The Bumpy Cake's Roots In Michigan
Clear Signs Someone Is Not From Michigan
If you know, you know. Here's how you can tell if someone is originally from Michigan or not.