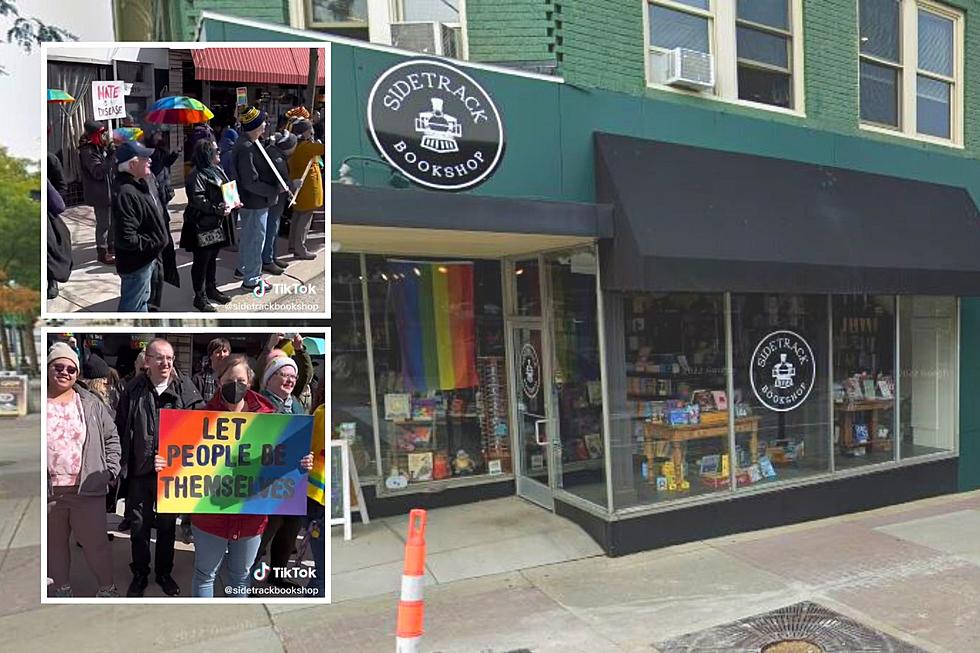 Hundreds Show Up to Support Drag Queen Story Time in Royal Oak
Via/ Tiktok, Via/ Canva, Via/ Google Maps
Recently, a Drag Queen story hour was facing backlash in the Royal Oak area of Michigan.
The event was being held at a privately owned bookstore called Sidetrack Bookshop where people could choose to attend, or not:
Naturally, especially on Facebook, the bookshop was immediately accused of grooming children even though no one was forcing children to attend. If children were in attendance they would be brought by their consenting parents.
Rumor had it that protestors would be making an appearance at this event with the intention of disrupting it.
However, supporters of the bookstore and Drag Queen story time said...not on our watch. On TikTok, Twitter, and Facebook, videos popped up showing that hundreds of people had flocked to Sidetrack Bookshop in camaraderie:
Warning: the following video contains adult language
This video is from the bookshop itself:
According to clickondetroit.com, police were present to maintain the peace although, from what I've seen, there was no physical violence at this event. In an interview with Click on Detroit, Sidetrack Bookshop's co-owner, Jenny Carney, said,
We have created a bit of a kerfuffle. There are a lot of people in the world who apparently don't know what drag queen story time is but drag queen story time is a celebration of being your true self.
Meanwhile, one protestor was quoted saying,
We are against this. Drag queens do not have the right to sexually groom kids.
In fact, no one has the right to sexually groom kids. It is a serious matter, though. If you'd like to learn more about how to spot signs of grooming in children, what to do about it, and the definition, you can do so here.
Again, this was an event held at a privately owned store. Not a public school. Not a publically funded library. Can people still protest? Of course. It is a right to peacefully protest.
But, as you can see, the supporters are not going anywhere anytime soon.
LOOK: 50 essential civil rights speeches
Many of the speakers had a lifetime commitment to human rights, but one tried to silence an activist lobbying for voting rights, before later signing off on major civil rights legislation. Several fought for freedom for more than one oppressed group.
Keep reading to discover 50 essential civil rights speeches.
The Seven Wonders of Southwest Michigan