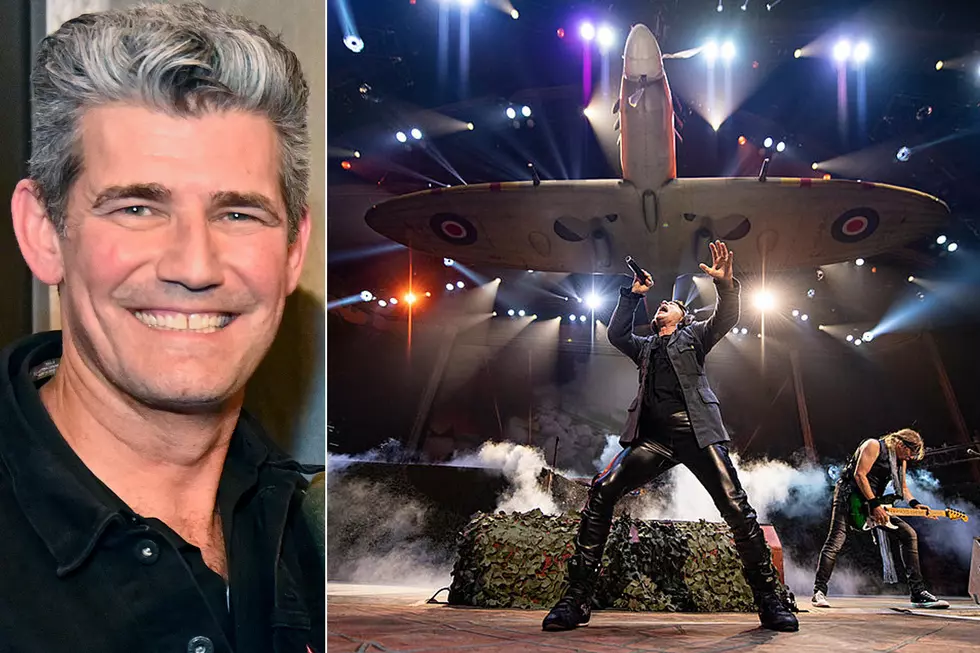 Rock Hall Boss Calls 2023 Nomination List Exciting and Fun
Duane Prokop, Getty Images / John McMurtrie
Rock & Roll Hall of Fame CEO Greg Harris said the nomination list for the class of 2023 was "exciting" and "fun," and looked forward to the chance of putting an Iron Maiden inflatable on display in the museum.
Sheryl Crow, Missy Elliott, Joy Division/New Order, Cyndi Lauper, George Michael, Willie Nelson, the White Stripes and Warren Zevon were named as nominees for the first time this year, while Maiden, Kate Bush, Rage Against the Machine, Soundgarden, the Spinners and A Tribe Called Quest had previously been shortlisted but not inducted.
"We have a Pink Floyd wall with the inflatable, so heck yeah – we can put one of those babies in here," Harris said on a new episode of Audacy when asked about a Maiden display. "It would be exciting. It's fun to think that … you know, we talked about Warren Zevon, [a] piano playing, songwriting guy, and then the triple guitar assault of Iron Maiden in the same class. It's really exciting and really fun now. ... Maiden was nominated once before, but we're hopeful that after the success that Judas Priest had last year that Maiden is inducted as well. … We're thrilled that they're on the ballot."
He said 2023 was "a fantastic year. ... This class of 14 … is huge. Eight of them, it's their first time ever nominated and a few of them are back for a second, third or fourth, maybe even a fifth, nomination. … It's just a great group. It underscores the diversity of what we think of as rock 'n' roll -- and really it's not just one sound, it's many sounds – it's an attitude and a spirit."
Harris singled out Zevon for comment, saying, "He left us an amazing body of work, and was admired by all of his peers. So many folks wanted to play on his records, be part of his songs, and record his songs ... there's sometimes a surprise that he's not already in." He also pointed out that Bush had previously been nominated in 2018, before her Stranger Things resurgence. "So the nominating committee recognized her artistry and her impact, and now the whole world is hearing about it. ... Hopefully this puts her over the top."
He noted the number of artists on the list who produced their material, noting that Crow "knows what sound she wants to get and then she finds a way to get it. George Michael, I believe, was his own producer for [much] of his stuff. Of course, Jack White always controls his voice and does it well. I could go down the list ... Kate Bush is the same way."
137 Artists Not in the Rock and Roll Hall of Fame
Many have shared their thoughts on possible induction.