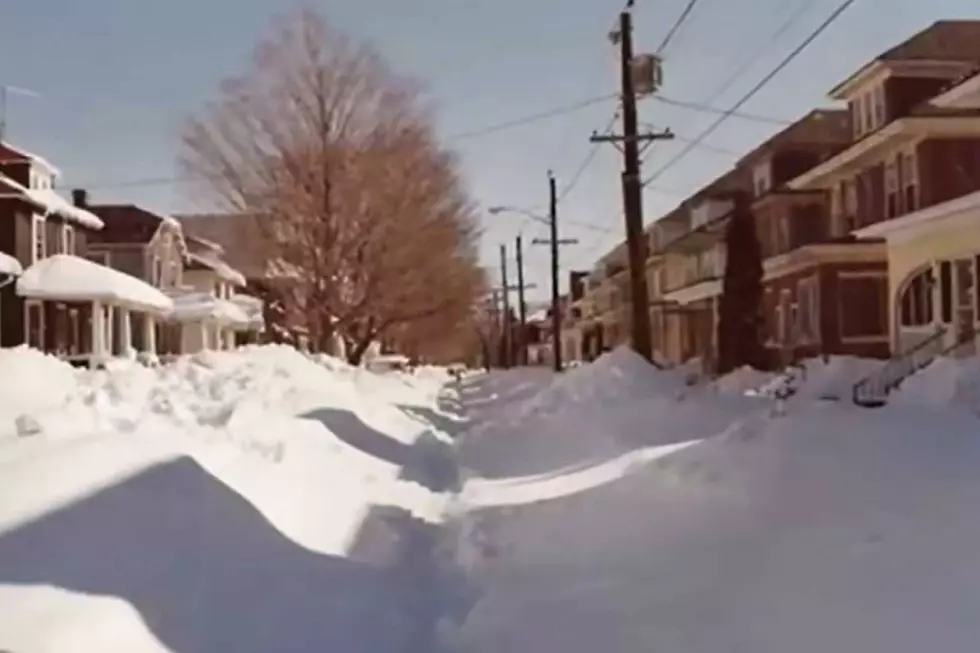 Remembering the Blizzard of '78
Photo: YouTube/ LJMFilmsDirect
Today marks the 43rd anniversary of the "Blizzard of '78"! What were you doing back in 1978? If you were living in Michigan at the time, you were probably doing a lot of snow shoveling. This storm was one of the biggest snow storms to every hit this area. A low-pressure system moving from the Gulf Coast met with two other low-pressure systems, one from the Southwest and one from Canada, to create one of the worst snowstorms the Midwest has ever seen.
January 26, 1978, fell on a Thursday. I remember the storm starting the night before. Schools were closed on Thursday (which was a rarity back in 1978) in anticipation of all the snow. My father went into work that morning. He called at about 10 a.m. and told me to get out and get the driveway cleared so that when he got home he could get his car off the road and into the driveway. I spent a few hours shoveling (we had no snow blower back then) to clear just enough room for the car. That was right about the time a snow plow went through and filled the driveway back up. It was time for round two of shoveling.
Here is a Facebook post from last year that the National Weather Service in Grand Rapids put together about the storm...
At the time I lived on First Street, NW, in Grand Rapids, right across from I-196. There was no traffic on the interstate for a few days. The only mode of transportation for most people was either a snowmobile (it was weird seeing snowmobiles going down city streets), or skis. Very few people owned 4-wheel drive vehicles. I remember radio and TV stations asking for volunteers with 4-wheel vehicles to help transport medical personnel to the area hospitals. Grand Rapids Public Schools remained closed until the following Monday.
WOOD TV 8's Chief Meteorologist Bill Steffen (who was working at WZZM TV-13 at the time) spent several days at the television station without ever leaving. He remembers
The Blizzard of 1978 ranks as the #1 snowstorm ever for Grand Rapids and much of Lower Michigan, Indiana and Ohio. The barometer reading of 28.28″ in Cleveland still ranks as the lowest non-hurricane barometer reading in U.S. history. Grand Rapids also set a record barometer reading 28.68″. Grand Rapids had 15″ of snow in about 15 hours (19.2 total). Muskegon picked up 52″ of snow in 4 days. Wind gusts of 42 mph blew the snow off roofs. The storm hit on a Wednesday Night, and many schools didn't reopen until the following Monday. Some were closed for nearly two weeks. The heavy snow started shortly after 10 PM on 1/25. All air and rail service came to a halt. Seventy deaths were blamed on the storm. The National Guard were called out in Michigan and Ohio. Over 125.000 vehicles were abandoned in the storm. It took 3 to 5 days to move the abandoned cars and open the expressways. After this, we had the coldest February ever in G.R. and the 5th coldest March. Snow piles from the storm lingered into April.

Here is a recent post on Bill's Blog about the storm.
Nick Ryberg used all 8-1/2 minutes of Ted Nugent's "Stranglehold" to put these pictures to music. (I'm not sure how many of these pictures were taken in Grand Rapids. I wish I knew what happened to the few pictures I had of the storm.)
Here is a documentary of the storm, put together by LJM Films Direct...
TIPS: Here's how you can prepare for power outages