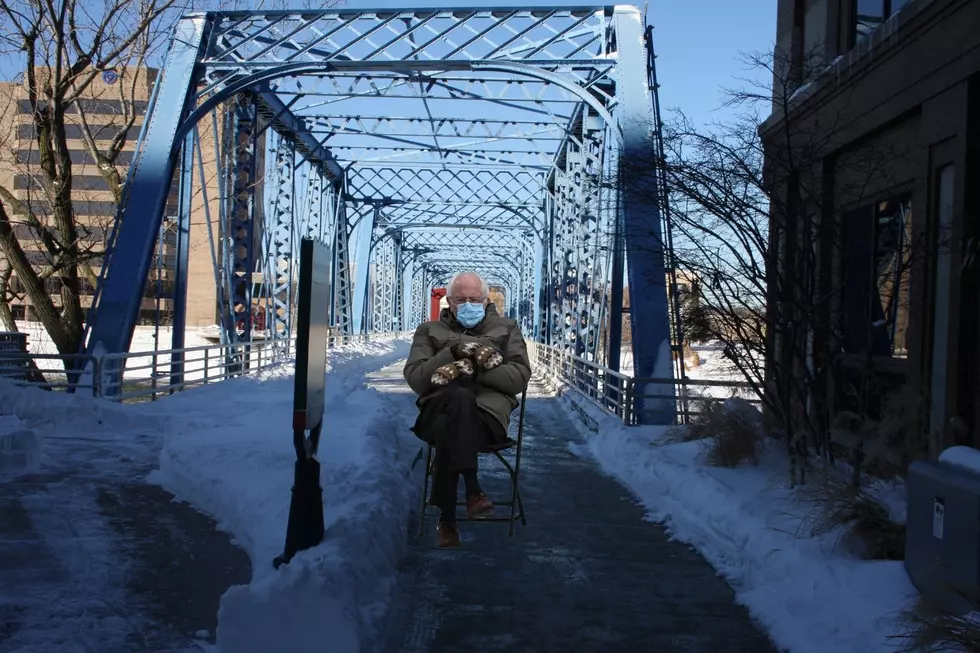 Put Bernie and His Mittens Anywhere in West Michigan With This Website
TSM
Now folks may have their separate feelings about yesterday's events... but the Internet overall seems pretty tickled by Bernie Sanders' appearance at the 2021 Presidential Inauguration.
The Senator from Vermont became oh-so-meme-able after he was photographed all bundled up in a folding chair rocking some cozy-looking mittens.
Well thanks to a 22-year-old NYU student, we can all meme Bern with ease!
According to WZZM-13, Computer Science grad student Nick Sawhney set up a website that lets you put the now-iconic image of Sanders anywhere you want.
Sawhney says he started the site that works with Google Street View as a joke for he and his friends, and was surprised to see it take off like this -- so far more than 27,000 have shared his Tweet about it. Sawhney is charged a small amount of money by Google each time someone requests an image, so he's added a note about donations in order to keep the site up.
So where would you like to see Bernie around West Michigan? All you have to do is head to the site here, type in the address, and ta-da! There's Bern with his mittens wherever you want to put him.
We had some fun using our own pics and taking Bernie on a tour of Grand Rapids; check out the gallery below!
Bernie Meme'd into Grand Rapids