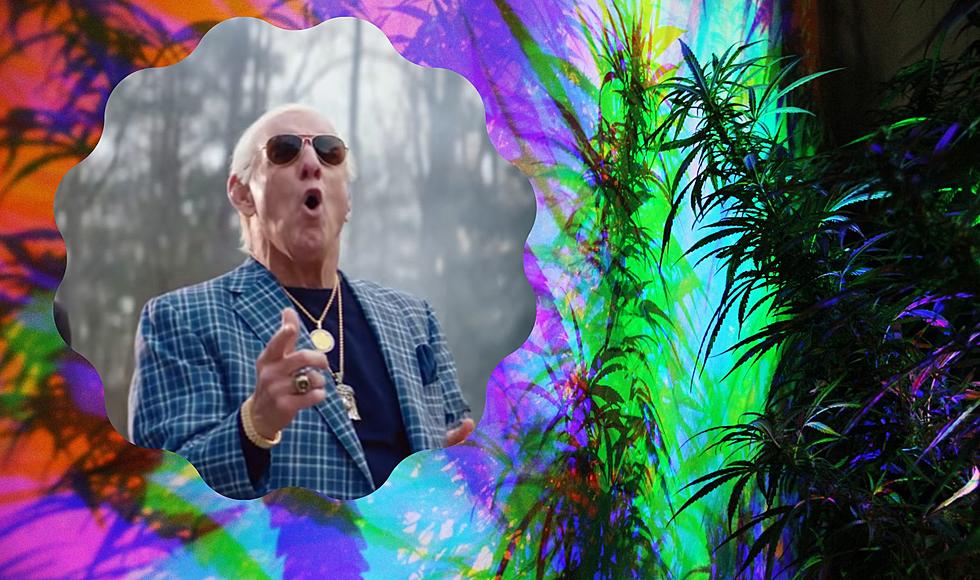 Pro Wrestling Legend Ric Flair May Be Coming To Kalamazoo This Month
21 Savage / Canva
WOOOOOOOOOOOOOOOOOOOO! It's a sound that can only mean one thing, "The Nature Boy" Ric Flair is about to strut his way into the room. Ric Flair is one of the most well-known and is considered by his peers to be the greatest professional wrestling champion to ever lace up boots. But we've seen Ric move into a different light in recent years.
The legacy of Ric Flair is taking on a life of its own and he's even had a rap song named after him, which may have led to his involvement in the cannabis industry. A new strain in fact named after the song, "Ric Flair Drip" will be hitting shelves and he's apparently going to be touring select Cloud Cannabis dispensaries in Michigan on Thursday, March 16, and Friday, March 17.
He'll be making appearances with Chad Bronstein who is the Chairman of the company that owns Cloud, Carma HoldCo. Now, since there is a location here in Kalamazoo, Ric Flair could be stylin' and profilin' in the Zoo, and considering he's already done a custom WOOOOOO! video for the Growlers, I'm betting he makes a stop here.
Cloud has locations in Ann Arbor, Muskegon, Utica, Traverse City, Detroit, Gaylord, Kalamazoo, New Baltimore, and Cedar Springs, Michigan. Most of the locations are on the east side, but with two appearance dates, and a few of the locations in West Michigan, we have a good chance at meeting the 16-time World Champion. That is if you're at least 21 years old of course.
Wrestling Matches That Could Win A Gold Medal If Professional Wresting Were An Olympic Sport
I belelive that these are some of the best matches of all time. No gimmicks, just a good old fashioned match that told a great story and left the crowd in awe of what they just witnessed.