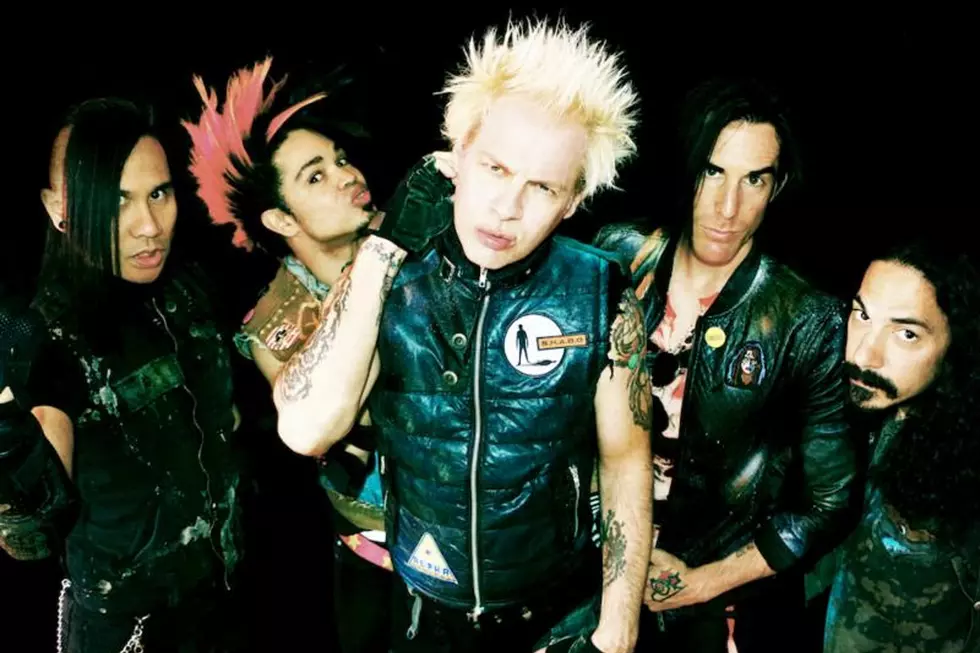 Powerman 5000 Book 'Tonight the Stars Revolt!' 20th Anniversary Tour
Pavement Music
This year marks the 20th anniversary of Powerman 5000's most successful album, Tonight the Stars Revolt!, which has been certified platinum in the United States. The group, who last released New Wave in 2017, will be turning back the clock on tour, celebrating the album's anniversary.
The three-week jaunt kicks off on June 12 in Colorado and will focus primarily on the Midwest, ending on July 5 after a series of performances in various cities across Texas.
See the complete list of tour dates below and get more info here.
Tonight the Stars Revolt! is the second album from Powerman 5000 and yielding two hit singles in "When Worlds Collide" and "Nobody's Real." The record peaked at No. 29 on the Billboard 200 charts. Limp Bizkit's DJ Lethal is credited as the turntablist on the album and frontman Spider One's brother, Rob Zombie, guested on the track "Blast Off to Nowhere."
Powerman 5000 2019 North American Tour Dates
June 12 — Colorado Springs, Colo. @ Sunshine Studios Live
June 14 — Hobart, Ind. @ Hobart Art Theatre
June 15 — Battle Creek, Mich. @ The Music Factory
June 16 — Chesterfield Township, Mich. @ Diesel Concerts Detroit
June 17 — West Dundee, Ill. @ RocHaus
June 20 — Pekin, Ill. @ Twisted Spoke Saloon
June 21 — Prairie du Chien, Wis. @ Music Fights Back Music Festival
June 23 — Chippewa Falls, Wis. @ Every Buddy's Bar & Grill
June 24 — Kansas City, Mo. @ The Riot Room
June 25 — St. Louis, Mo. @ Fubar
June 28 — Jefferson, La. @ Southport Hall
June 29 — Houston, Texas @ Scout Bar
June 30 — Austin, Texas @ Come And Take It Live
July 02 — San Antonio, Texas @ The Rock Box
July 03 — Dallas, Texas @ Trees
July 05 — Lubbock, Texas @ Jake's Sports Cafe & Backroom
See Powerman 5000 in the Top 50 Nu-Metal Albums of All Time