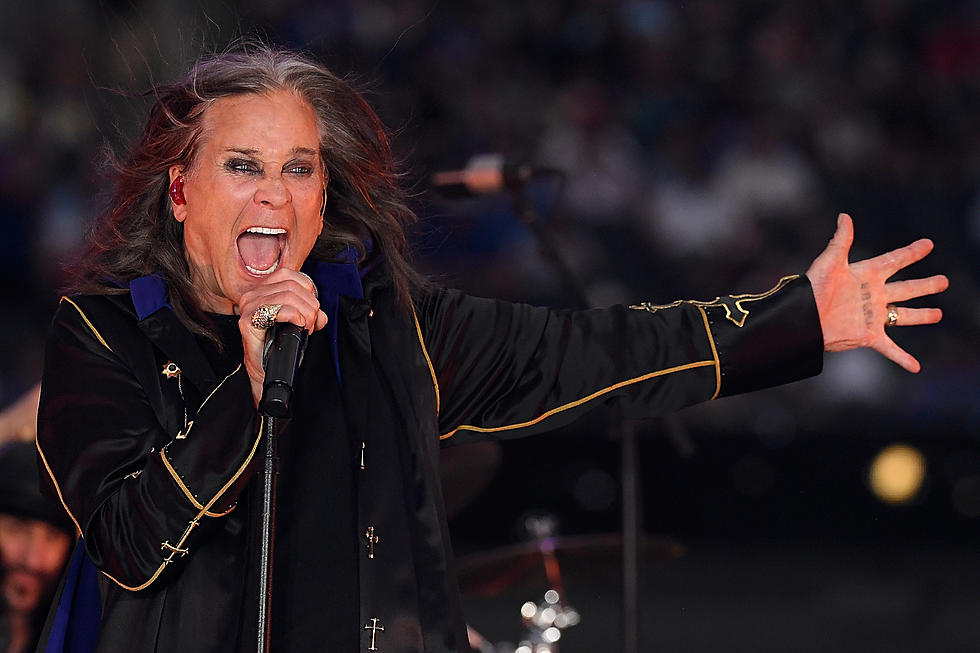 Ozzy Osbourne Still Has His Bad Days but Is 'Not F—ing Dying'
Kevork Djansezian, Getty Images
Ozzy Osbourne has given fans an update on his health, insisting that rumors of his demise have been exaggerated. "This fucking press drive you nuts. I mean, I looked in the magazine, 'Ozzy's on his last legs.' I'm fucking not dying," the rocker declared during an interview on SiriusXM's Ozzy Speaks. "Come on, guys. Haven't I've had it bad enough already? If I get OK today, if the doctor said to me today, 'Oh, you can tour,' it would take another six months to get it together, you know?"
A month ago, Osbourne announced he was retiring from touring after years of serious medical setbacks. "Never would I have imagined that my touring days would have ended this way," he said at the time. However, in the recent SiriusXM interview, the Prince of Darkness struck a more defiant tone.
"I've been working my guts out to try and get back on my feet. I've come to the point where Sharon says to me, 'You know what? The truth of the matter is you can't keep booking tours and failing, canceling," Osbourne explained. "So, if I can ever get back to where I can tour again, fine. But right now, if you said to me, 'Can you go on the road in a month?' I couldn't say yes. I mean, if I could tour, I'd tour. But right now I can't book tours because right now I don't think I could pull them off."
Osbourne further detailed his ongoing health problems, admitting that the cycle of ailments and treatments made him feel like "a one-legged man in a butt-kicking contest."
"The only thing I've got that keeps me going is making records. But I can't do that forever. I gotta get out there," he declared. "I do to the best I can to stay away from the pain medication, but there are times when I go, "You know, I've gotta take something. … I mean, last week I couldn't, I've been sleeping great and all of sudden for two back-to-back nights I never slept a wink. If you gotta torture me, just keep me awake for a couple of days. I'll tell you whatever the fuck you want me to say."
Earlier this month, Osbourne won two Grammys for his 2022 album, Patient Number 9. He was unable to attend the event, and while he expressed appreciation for the accolades, he admitted the wins were bittersweet. "I'm not saying I don't like 'em, but I wish I could tour to back it up," he explained. "[Winning] makes it worse in the long run because I'm going, 'Oh, fuck.'"
Ozzy Osbourne Albums Ranked