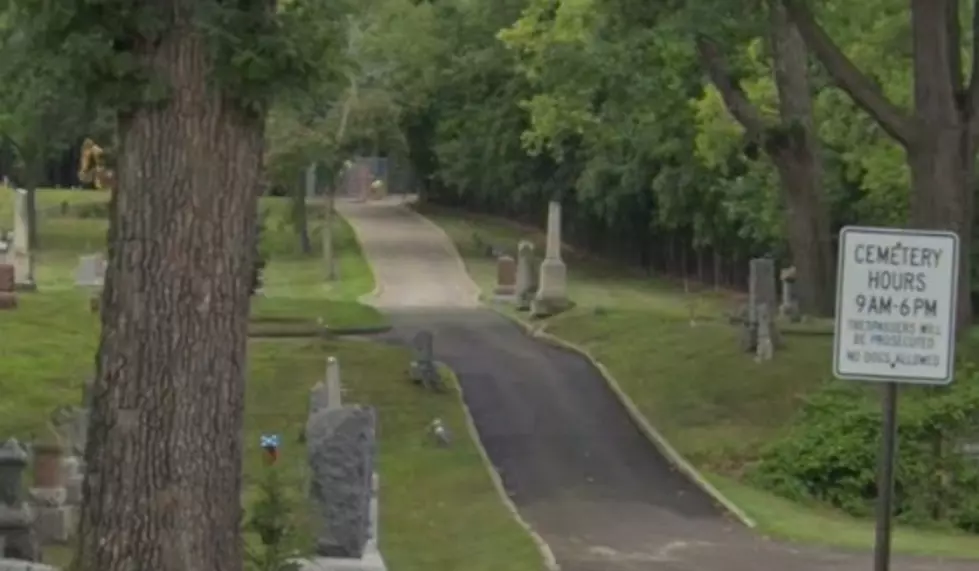 The Michigan Graveyard Where Your Car Rolls Back Uphill
Google Maps
There are places all around Michigan where you can put your car in neutral and it will roll uphill. But when it happens in a graveyard…well, boy howdy! Someone has to think it's something supernatural.
The Oakwood Cemetery in Farmington Hills is one such graveyard. If you enter the west gate, drive a little ways and you'll come across an odd-looking tree, with a knothole that looks like the mouth of a giant leech. Stop, put your vehicle in neutral and you will roll back up the hill. When you reach a certain point, you'll start rolling back again. This could keep going as long as you wanted.
Make sure you enter the WEST gate, not the east, even though there have been a few who say the east drive works. Then there are others who it won't work for at all…but the majority of seekers seem to have no problem.
This type of gravity/land occurrence is what the "Mystery Spot" and "Mystery Hill" tourist attractions are based on. Being in a graveyard makes it extra vulnerable for rumors of something supernatural, and there are those who believe Oakwood is haunted anyway.
The photos below include the weird tree where the gravity pull begins…then watch the video of someone who actually experiences the pull.
Remember, if you decide to give it a try, go during regular hours…..respect the dead and their resting places.
Check out this Michigan "Gravity Hill" near Traverse City and another one east of Higgins Lake.
Wanna read more 'Haunted Michigan' locations? Click here for more of John Robinson's Haunted Michigan!
20 of Michigan's Greatest Urban Legends
Grand Ledge Spiritualist Camp, 1895-1910
13 Ingham County Hauntings