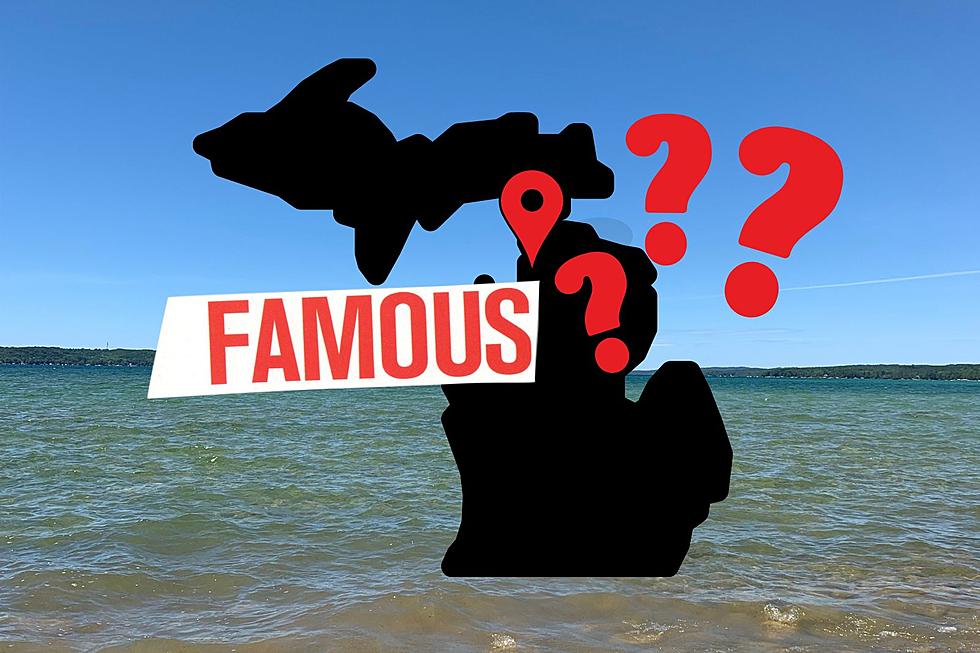 Next Time You Visit Torch Lake Keep An Eye Out for These Celebs
canva.com
Have you ever been to Torch Lake in the summer? You may want to watch for these celebrities when you visit.
Torch Lake
Torch Lake is located in Antrim County, Michigan. The lake is 19 miles long making it Michigan's longest inland lake and second largest inland lake next to Houghton Lake. Torch Lake is a deep lake with a maximum depth of 310 feet with an average depth of 111 feet making it Michigan's deepest inland lake. Some say Torch Lake is Michigan's clearest and cleanest lake.
Torch Lake is known for boats, wave runners, and family vacations but is also known for its giant sandbar parties. Anglers have lots of options when fishing like Atlantic salmon, brown trout, ciscoes, lake trout, musky, pike, rainbow trout, smallmouth bass, steelhead, whitefish, and yellow perch.
Celebrities Spotted At Torch Lake
Filmmaker Michael Moore once owned an 11,000-square-foot home at 222. S. East Torch Lake Drive. Moore was often seen around the community while vacationing.  Unfortunately, he lost the home in his divorce from Kathleen Glynn who put the home up for sale in 2015 for 5.2 million dollars.
Kid Rock is said to own a home on Torch Lake but many residents say it's not true. Rock and Pamela Anderson were spotted partying on the Torch Lake Sandbar shortly after they were married and again before their divorce.
Actress and filmmaker Christine Lahti is best known for movies like Swing Shift, Running n Empty, Leaving Normal, and A Beautiful Day in Neighborhood to name a few has a vacation home on Torch Lake. Lahti is often spotted at the local grocery store shopping in Bellaire when at the lake house.
Eminem is said to have a house that is 8,900 square feet on Torch Lake. I have yet to find the location of the home but locals say you may run into him at the Dockside Bar which is a favorite for locals and apparently celebrities.
Ted Nugent is said to vacation at Torch Lake occasionally as other celebs like Paul Newman, Chris Isaak, John Elway, Purnell Roberts, and many others. So if you head to Torch Lake, you may want to look a little closer at who is driving the boats passing by.
Michigan Home With Unbelievable Taxidermy Collection
This East China, Michigan home features a stunning great room, which boasts 22-foot ceilings, a magnificent brick fireplace, and a taxidermy collection like nothing you've ever seen before.
This Luxurious Michigan Home For Sale Has Massive Fish Tanks Inside It
This Michigan home may be for those who have a love for the water and our aquatic friends. Take a look at this Sterling Heights home with more than a few fish tanks inside it.