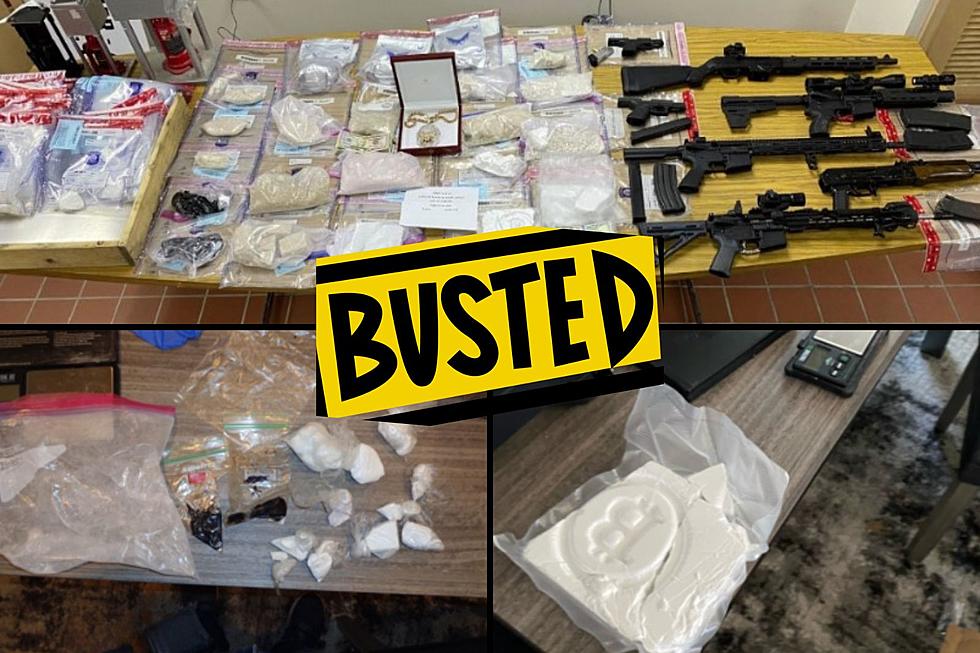 Muskegon Man Trafficking Drugs Will Spend 2 Decades In Prison
Courtesy of the U.S. Attorney's Office for the Western District of Michigan/www.justice.gov/canva.com
A Muskegon man was caught with large amounts of cocaine, fentanyl, heroin, meth, morphine, and stolen guns and will be spending the next two decades behind bars.
Muskegon's Own "Scarface"
The above suit was worn by actor Al Pacino in the movie Scarface where he played the character of a fictional drug kingpin named Antonio "Tony" Montana.
In the movie Scarface, the Tony Montana character ran a massive drug operation that sold large amounts of cocaine and if you have seen the movie, it has one of the bloodiest endings of any mob-type movie during its time in 1983.
Although Scarface is only a movie, unfortunately, there are characters in real life that carry out these things we see on the silver screen that are very real and very bad.
Muskegon Man Busted for Armed Drug Trafficking
The picture above shows what looks like items from the movie Scarface all spread out on a table when in fact it's evidence that was seized from a man in Muskegon operating a massive drug operation.
You know a drug operation is big and brazen when it actually has its products labeled for distribution.
According to WOOD, the man's name is Saul Douglas Briggs, who is 33 years old and was sentenced to 20 years in prison for possession of cocaine, heroin, fentanyl, and meth with the intent to distribute. Briggs received an additional 5 years for possession of firearms used to advance his drug trafficking. Briggs will be forfeiting vehicles and, jewelry purchased with drug money as well as turning over $225,000 in cash.
Parents Should Familiarize Themselves with These Illegal Drugs
Knowledge is power, especially when it comes to recognizing and understanding when your child becomes involved with illegal drugs.
Man Built Colorado Magic Mushroom House on Hallucinogenic Drugs
Take a tour of The Magic Mushroom House in Aspen which was built by a man who was under the influence of hallucinogenic drugs.