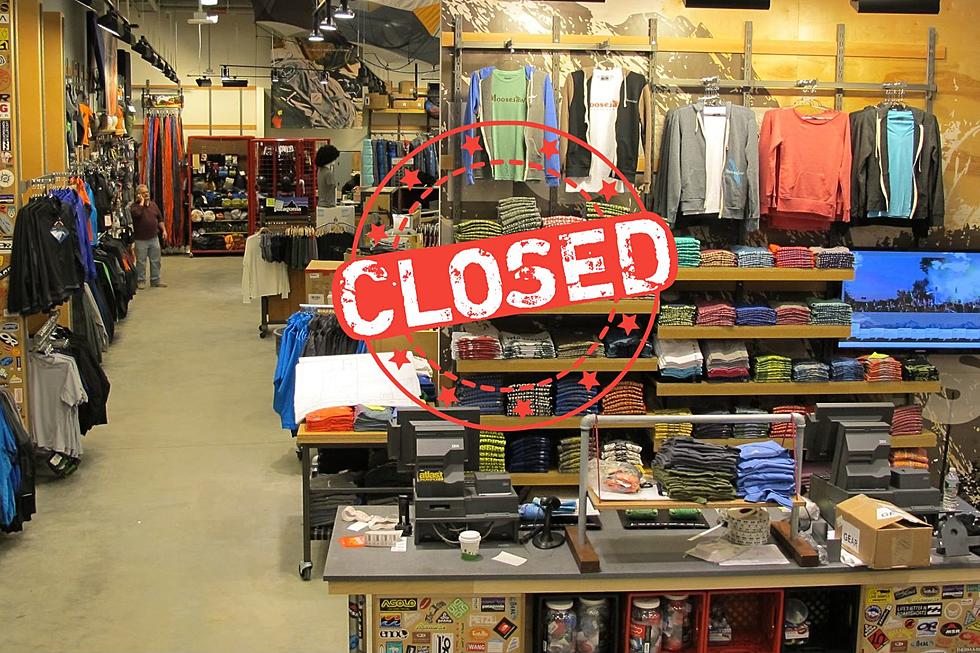 Michigan Outdoor Apparel Store to Close Nearly All Stores, Including Grand Rapids
Moosejaw, Facebook
An outdoor apparel store selling camping gear, shoes, clothes, bikes, kayaks and more is shutting down almost all of its locations.
Crain's Grand Rapids reports that Madison Heights-based Moosejaw is closing all but three stores after being purchased by Dick's Sporting Goods.
A spokesperson for Dick's sporting goods told Crain's,
After careful review of our outdoor specialty business, we have decided to form one team that will support the operations of (Dick's outdoor brand) Public Lands and Moosejaw. The team will be based at Public Lands' headquarters in Pittsburgh, Penn.

This move supports our business optimization efforts and will allow us to operate more efficiently, quickly leverage best practices across our outdoor business and drive our long-term success. We look forward to continuing to provide outdoor enthusiasts great gear and service on moosejaw.com, publiclands.com and at Moosejaw and Public Lands retail locations.
At one time, Moosejaw operated 14 locations in seven states. Its downtown Grand Rapids location on Ionia Ave. opened in September 2016.
So which Michigan stores are closing?
Locations in downtown Grand Rapids, the Cannonsburg Ski Area in Belmont, Ann Arbor, downtown Birmingham, downtown Detroit, East Lansing and Grosse Pointe all will shut down. Moosejaw headquarters Madison Heights will also close.
That leaves one Michigan location that will remain open - in Birmingham on Woodward Avenue in metro Detroit. The other two surviving Moosejaw stores are in Salt Lake City and Bentonville, Ark.
According to Crain's,
Managers on duty at four of the (Michigan) stores either hadn't been aware of the closures or declined comment.
LOOK: 50 Famous brands that no longer exist
Stacker
compiled a list of more than four dozen famous consumer brands that no longer exist, consulting sites such as TheStreet, Good Housekeeping, and Eat This, Not That!, along with numerous throwback sites dedicated to consumer brands.