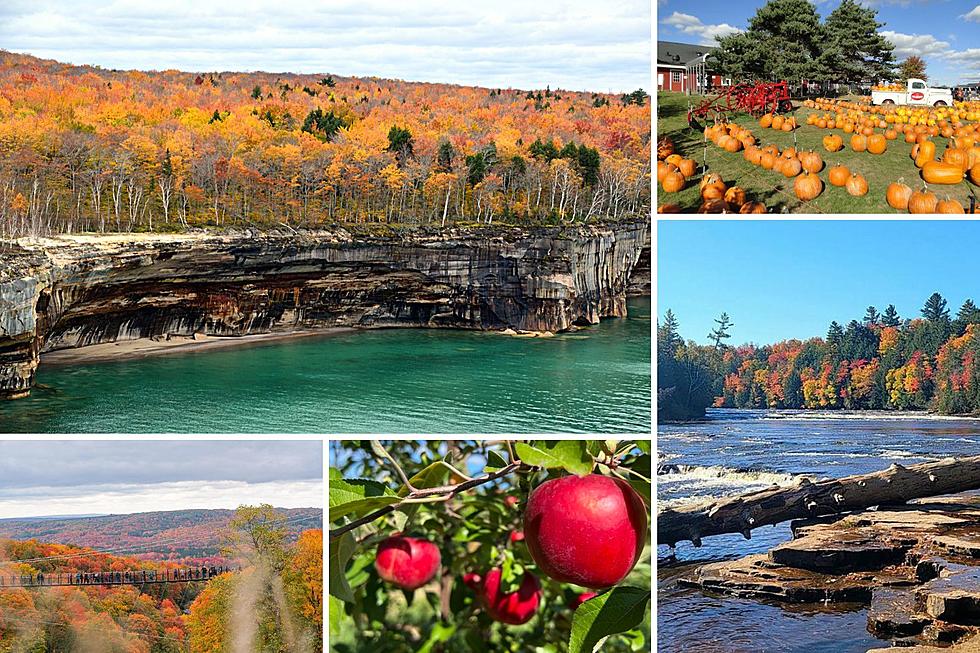 Michigan Ranked in Top 5 States to Visit this Fall… But THIS State is No. 1?
Canva/ Spicer Orchards/ Crane Orchards
Michiganders know the Mitten State is awesome in the fall! In fact, one Michigan location was recently voted one of the top ten spots for fall colors in the U.S.
So it's not surprising Michigan would be ranked in the Top 5 States to visit in the fall... but it IS a little surprising which state nabbed No. 1...
To determine their ranking, Lawnstarter compared the 48 contiguous U.S. states based on four categories: Fall Scenery, Outdoor Recreation, Entertainment, and Safety.
They scored each state on a  variety of factors like projected fall foliage, number of scenic drives, number of fall festivals, number of pumpkin patches, number of corn mazes and apple orchards.
Lawnstarter's stats came from many different sources like the Alcohol and Tobacco Tax and Trade Bureau, AllTrails, American Cider Association, America's State Parks, Everfest, Farmers' Almanac, Federal Emergency Management Agency, Funtober, HayRides.com, and the National Park Service.
So how fall-tastic is Michigan?
Michigan came in as the No. 4 state to visit in the fall!
Overall, Michigan scored at 51.13, coming in at No. 7 for Fall Scenery, No. 7 for Outdoor Recreation, 5 in Entertainment, and 12 in safety.
The number one state to visit in the fall though? California.
I'm sorry, does California even have fall? It's basically just like summer and then "not summer", right?
Well, Lawnstarter begs to differ. Here are California's scores: No. 3 in Fall Scenery, No. 1 in Outdoor Recreation, 2 in Entertainment, and 31 in Safety.
Here are the rest of the top 5 states to visit in fall, according to Lawnstarter:
California
New York
Washington
Michigan
Pennsylvania
The worst state to visit in the fall? Louisiana.
9 Scenic Fall Chairlift Rides in Michigan
Soar high above Michigan's beautiful fall foliage!