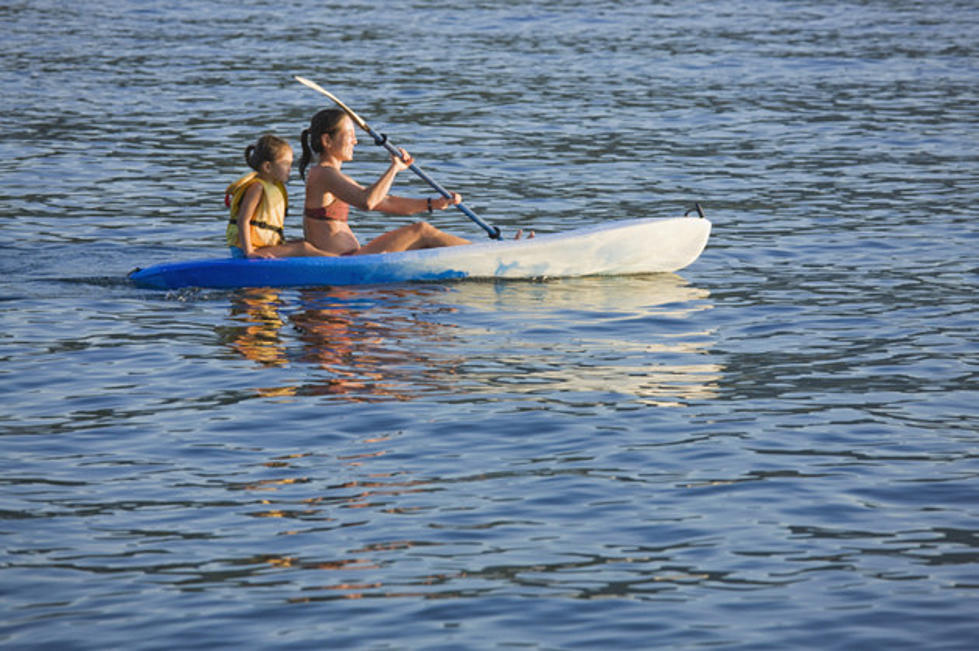 Michigan May Require Kayaks And Paddleboards To Be Registered
Don Mason
Supposedly it's going to warm up soon and quit snowing, supposedly.  When it does, it may cost more to take your 'yak out for a float.
According to WWMT, the Michigan State Waterways Commission met recently and unanimously voted to endorse an idea to start charging paddle boards and kayaks a yearly registration fee, which wouldn't exceed $10.
$10… for what, right?  My first thought was, as a kayak owner, I don't pollute the water why you gotta charge me to 'yak?
The Michigan DNR Chief told WWMT that it's because paddle boarding and kayaking has become more popular and they need to do more safety patrols.
I guess that makes sense, but can you also use some of that money to create docks that are easier for those popular kayaks to get into?  The struggle is real.
In truth, as WWMT points out, the policy is just in the discussion stages and is a lot further from going through the state legislature to be passed then we are to summer, so in all likelihood, we'll get one more summer without having to pay registration fees.
So my dock request will have to wait. I did learn from my experience above and bought an open kayak, which I don't fall out of anymore.  So, bring on summer!