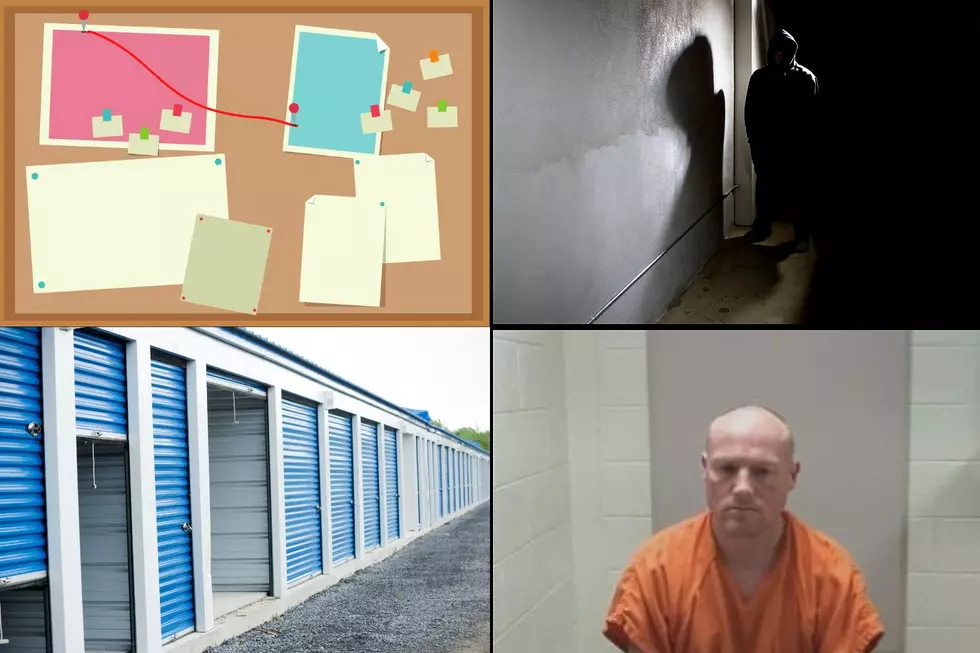 Michigan Man Allegedly Stalked, Raped And Tortured Woman He Met In College
innovatedcaptures/ThinkStock/GettyStock/Canva.com/Traverse County Jail
A Michigan man allegedly knew a woman in college, stalked her for over 10 years, kidnapped, raped, tortured her in a soundproofed storage unit, and then let her go.
Michigan Man's Extensive Planning
This is a sick and bizarre story about a Michigan man who allegedly knew the victim from college who patiently and methodically planned her kidnapping for over a decade.
The man's name is Christopher Thomas from Traverse City.
Thomas apparently did extensive planning for years and then began to put his plan into motion.
Christopher Thomas Alleged Plan
Thomas allegedly rented a storage unit
Then allegedly proceeded to soundproof the storage unit.
Thomas allegedly installed a tracking device on the victim's vehicle so he was able to follow her movements in order to pick the right time for the kidnapping.
After waiting for the right moment, Thomas allegedly kidnapped the woman from her home in Blair Township and took her to the soundproofed storage unit where he allegedly raped and tortured her for a total of 13 hours.
Somehow the victim was able to convince her alleged attacker Christopher Thomas to let her go.
Christopher Thomas Gets Arrested
According to MLive, Thomas was tracked down to an apartment located on Grant Street in Traverse City where police arrested him.
Thomas is looking at a slew of charges that include aggravated stalking, four counts of first-degree criminal sexual conduct, first-degree home invasion, kidnapping, and torture. Thomas will return to the Grand Traverse County's 86th District Court on October 25.
25 True Crime Locations: What Do They Look Like Today?
Below, find out where 25 of the most infamous crimes in history took place — and what the locations are used for today. (If they've been left standing.)
MICHIGAN CRIME SCENE: Look Inside the Abandoned 'Jeepers Creepers' Schoolhouse