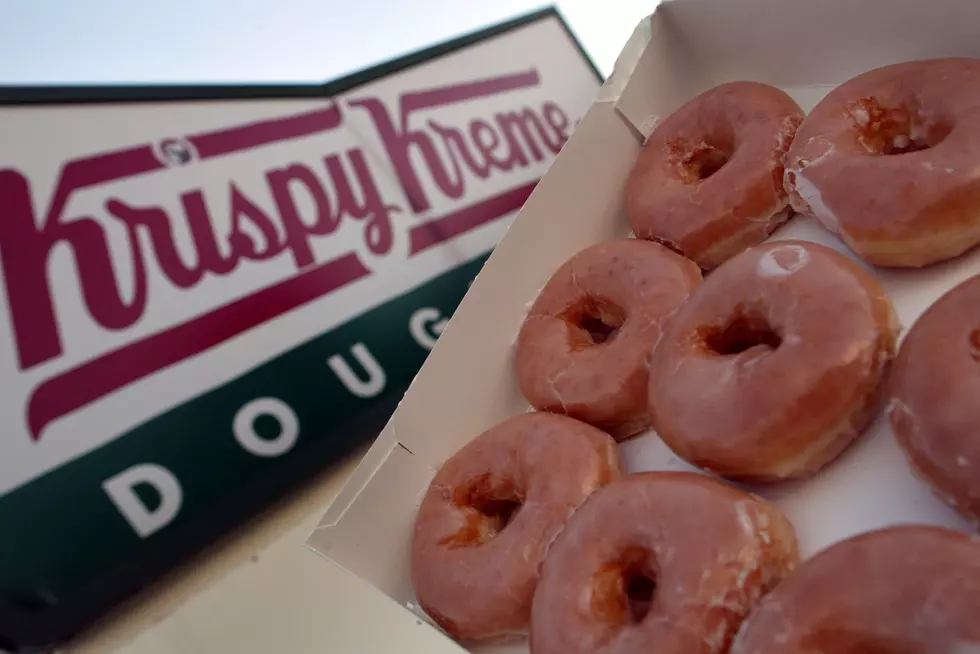 Krispy Kreme Offering Free Doughnuts to Healthcare Workers
Joe Raedle/Getty Images
In response to the COVID-19 pandemic, Krispy Kreme is joining other companies who want to say thank you to healthcare workers on the frontlines.
Krispy Kreme announced that starting Monday, March 30 (National Doctors' Day) and on every following Monday through National Nurses Week (May 6-12), Krispy Kreme will provide all healthcare workers free dozens of their original glazed doughnuts.
The company says all you need to do is go to a Krispy Kreme drive-thru, tell them what you need, and show your employer badge:
That's it. Pick up some free dozens on the way to work for you and your colleagues, or maybe a free dozen on your way home to family after a long shift.
In addition, Saturdays starting March 28, Krispy Kreme will be adding a free dozen original glazed doughnuts to every pick-up, drive-thru and delivery order that includes a full price dozen.
Taking care of ourselves and each other never has been more important. Getting through this together by staying apart seems unnatural. But even now … there can be joy. It can bring and keep us 'together' in this challenging, disruptive time.

 

At Krispy Kreme, we love bringing smiles to others, especially those who need them the most.