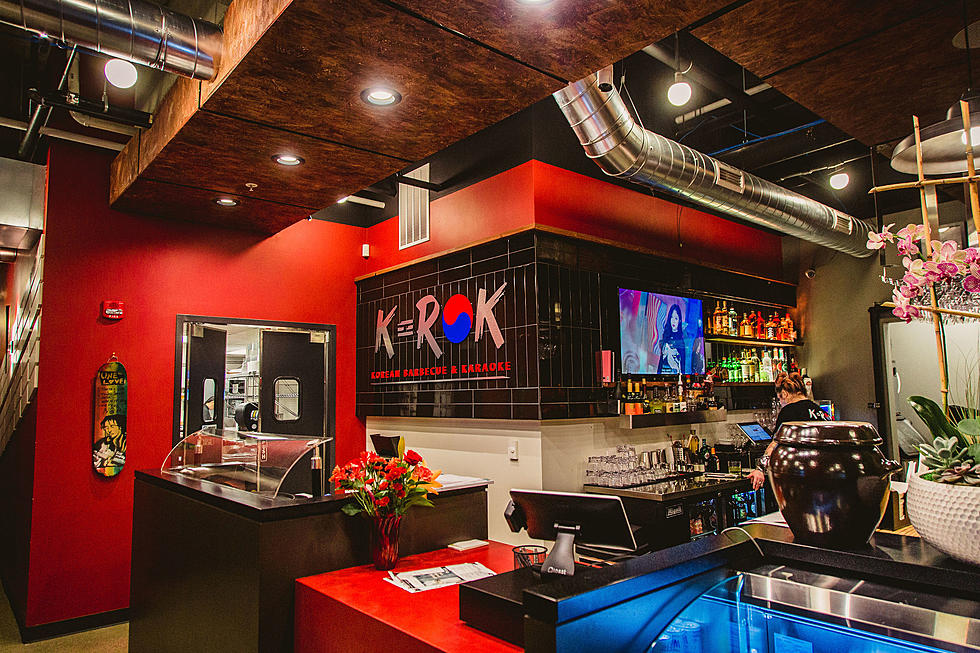 Korean Restaurant Officially Opens In Grand Rapids After Long Wait
Downtown Grand Rapids Inc.
K-ROK Korean Barbecue & Karaoke had a ribbon-cutting ceremony featuring Mayor Rosalynn Bliss and other community partners as the much anticipated debut of the restaurant has finally, officially, and for real-zy happened.
K-ROK announced their grand opening date was Thursday, October 28th. Due to staffing and other pandemic-related issues, the restaurant endured a few false starts.
The restaurant is located at 169 Louis Campau Promenade in Grand Rapids.
The menu features authentic Korean BBQ of family recipes. K-ROK offers the finest meats, marinated, and cooked right at your table!
From the menu:
Some of the appetizers include TTeokochi 2 5piece skewers for $11.00. Fried Mandoo (Vegetable Dumplings) at $8.99 and Tonkatsu priced at$19.99.
The Korean entrees include Ojingo Bokkem (Spicy Squid Stifry) for $19.00. Pan Fried Mackerel at $17.99. And Bulgogi BBQ priced at $24.99.
The Korean BBQ samples of beef and pork have prices ranging from $15.99 to $39.99.
The restaurant also features soups, hot pots, desserts and Soju.
Soju is a distilled spirit from Korea that's traditionally made from rice. It may be made from sweet potato, barley, tapioca, or wheat or any combination of the ingredients. he clear alcoholic beverage is sometimes called Korean vodka because of its neutral flavor.
The complete menu can be found here.
There is also singing at K-ROK. That's the Karaoke part! You can select from thousands of songs, from the top 40, K-Pop, and everything in between. Karaoke Room reservations are for 2 hour blocks and require a $100 deposit.
K-ROK describes itself as West Michigan's first full-service Korean barbecue and karaoke joint! If you're interested in working there, K-ROK is currently hiring servers and bartenders.
UP NEXT: 25 Best Burger Joints in Michigan