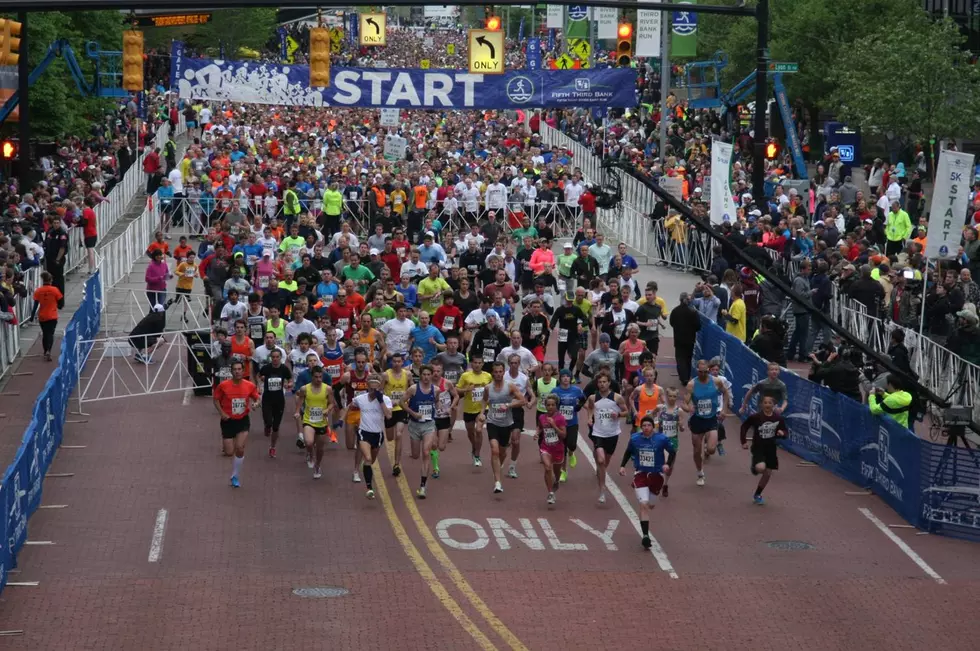 Join Team Free Beer & Hot Wings for the Fifth Third River Bank Run
Courtesy of the Fifth Third River Bank Run
How do you join our team? Well, it's easy:
Simply go to the Fifth Third River Bank Run website and click "Join Team".
On the next page, fill out all of your information, and choose which race you'd like to run (5K walk, 5K run, 10K run).
That's it! You'll officially be a member of Team Free Beer & Hot Wings.
Don't be intimidated and think "but I'm not a runner", anyone can take part in the Fifth Third River Bank Run.
Prices go up at the end of each month so be sure to get signed up soon!