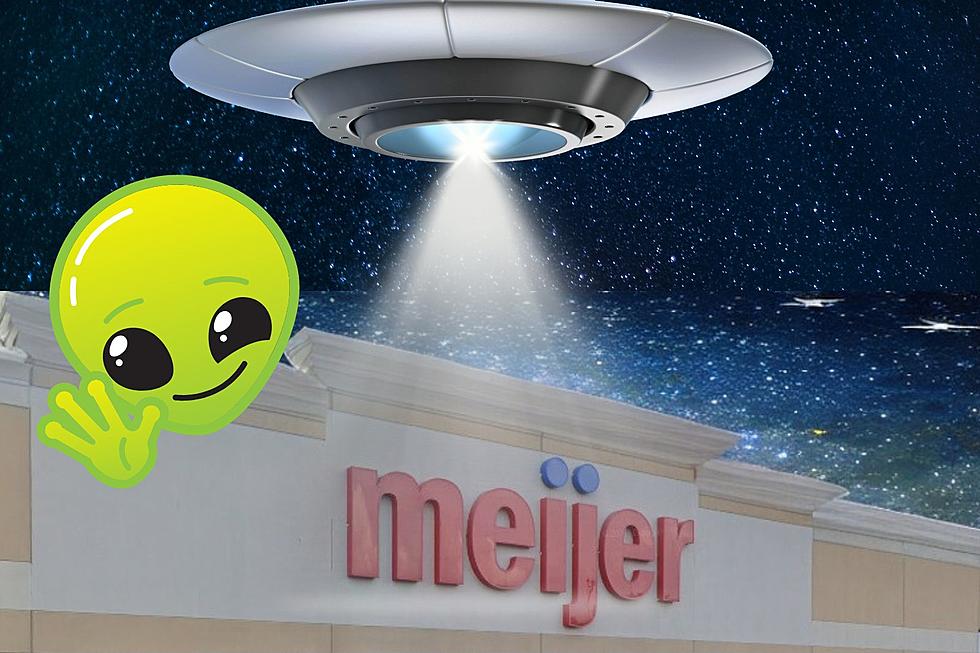 Unidentified Aerial Phenomena Reported At Michigan Meijer And Apparently No One Cares!
Canva/Google Maps
Whether you choose to believe in aliens or not is one thing, but during the recent congressional hearings on UFOs we heard former intelligence officers essentially confirm that the U.S. government has not only had contact with nonhuman beings, but also has possession of "nonhuman biologics"!
Basically, aliens are real.
In fact, Michigan reportedly ranks among the Top 10 states for both UFO and ghost sightings! For the record we're actually referring to them as UAPs now: Unidentified Aerial Phenomena.
That's why it's not surprising to hear news of an alleged dogfight between military F-16s and an unidentified object that took place over a Meijer store in Bad Axe, Michigan. What is surprising however is the fact that no one's talking about!
What Happened in Bad Axe?
According to the Huron Daily Tribune the alleged encounter took place at the storage units across from the Bad Axe Meijer on June 3, 2023.
The official report on file with the National UFO Reporting Center (NUFORC) states that 4 witnesses observed,
what was described as an aerial "dogfight" between 2 jets and a UAP over a Meijer's grocery store in Bad Axe Michigan...Quiet afternoon no signs of planes...Suddenly ear shattering afterburner...The UAP was extremely fast it was capable of overtaking and outmaneuvering the fighter jets with extreme ease...The jet would shoot out anti missile flares like it was under direct attack.
Though the encounter seems to have been brief witnesses state the fight ended with the UAP taking a victory lap before disappearing, "...with absolutely no sound in the complete opposite direction as the fighter jets had flown."
The Huron Daily Tribune reports Huron County Sheriff Kelly Hanson, who happens to be a licensed pilot, says his office has received no reports of the June 3 incident. The NUFORC claims they receive 10 to 20 UFO reports each day.
What do you think really happened in Bad Axe?
Reported UFO Sightings Over Michigan in 2023
More than three dozen UFO reports have been filed in Michigan in 2023, any many of them have purported photographic evidence. While some of these are easily explained away, not all of them are.
Michigan's President Gerald Ford's UFO Papers
In June of 1966, following a number of unidentified flying objects spotted in Southern Michigan and other parts of the country, then United States Congressman Gerald R. Ford took the United States Air Force to task for trying to dismiss his constituents' sightings as the result of swamp gas. Here are the papers, courtesy of the
Gerald R Ford Presidential Library & Museum
.