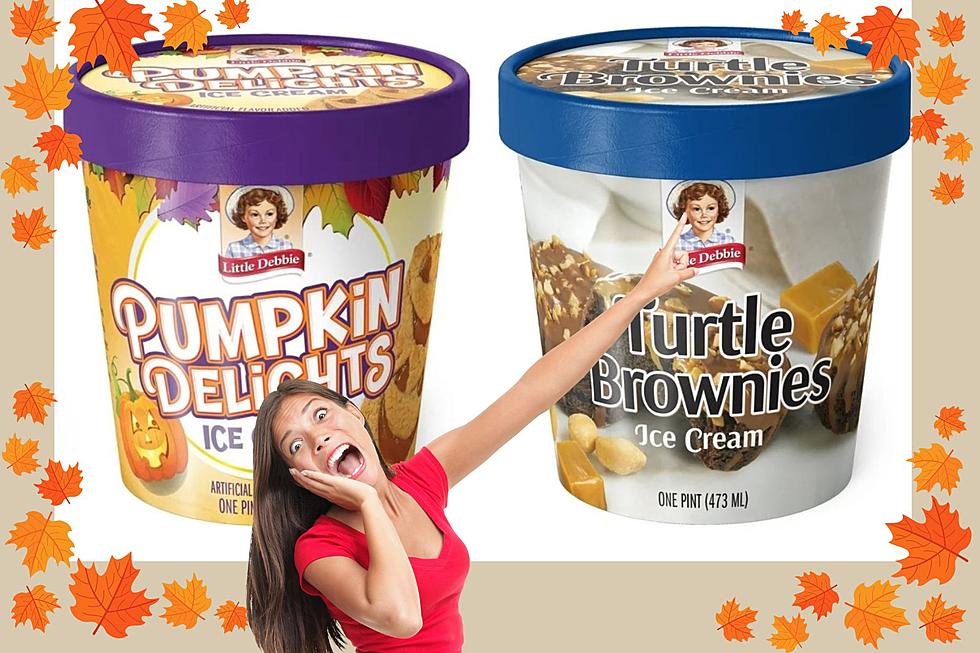 Michigan's Hudsonville Ice Cream & Little Debbie Share New Fall Flavored Line
Walmart.com/Canva
I don't know when or how this beautiful friendship began and I don't care! The important part is they continue to collaborate on delicious new ice cream flavors for us and I am here for it.
West Michigan's Hudsonville Ice Cream and iconic snack food brand Little Debbie are teaming up once again for an incredible new seasonal line and I think you're going to like this! Fair warning: if you're not hungry or craving sweets-- you're about to be.
Proceed with caution!
Like I said, this is not the first time we've been treated to a Little Debbie x Hudsonville Ice Cream collaboration. In the past, the two have teamed up for a line of snack cake-flavored ice cream featuring favorites like Cosmic Brownies, Zebra Cakes, and Swiss Rolls.
Then, during the 2021 holiday season the pair also released a limited-edition Christmas Tree ice cream which returned in 2022-- and I'm hopeful it will soon make an appearance in my local freezer section this year!
Thankfully, we don't have to wait until Christmastime to enjoy the latest round of ice cream creations as this time the new line features the flavors of fall. Are you sure you can handle this?
Inspired by Little Debbie's fall flavored snack cakes you now can find these four limited-edition flavors at Walmart stores nationwide: Apple Fruit Pies, Chocolate Chip Crème Pies, Turtle Brownies, and Pumpkin Delights.
In a statement the creamery says,
Hudsonville and Little Debbie are thrilled to jump on the seasonal flavor craze with these four popular snack cakes-inspired ice creams...Hudsonville is proud of our thriving relationship with Little Debbie…we strive to create accessible products at a good value that are made with real ice cream and quality ingredients
Yeah, we're proud too. Proud and suddenly craving a sweet treat!
The limited edition fall ice cream line is available exclusively at Walmart while supplies last. Check out the complete list of Little Debbie x Hudsonville Ice Cream flavors here.
6 Local Ice Cream Stands to Enjoy Across SW Michigan
With summer coming to a close, you and the family better hit these local ice cream stands before they close for the season!
6 Michigan-Themed Cocktails to Sip On This Summer
Whether you're on the boat, at Lake Michigan, or sitting poolside, here are some thirst quenching Michigan-themed cocktails to sip on '
All Summer Long
'!