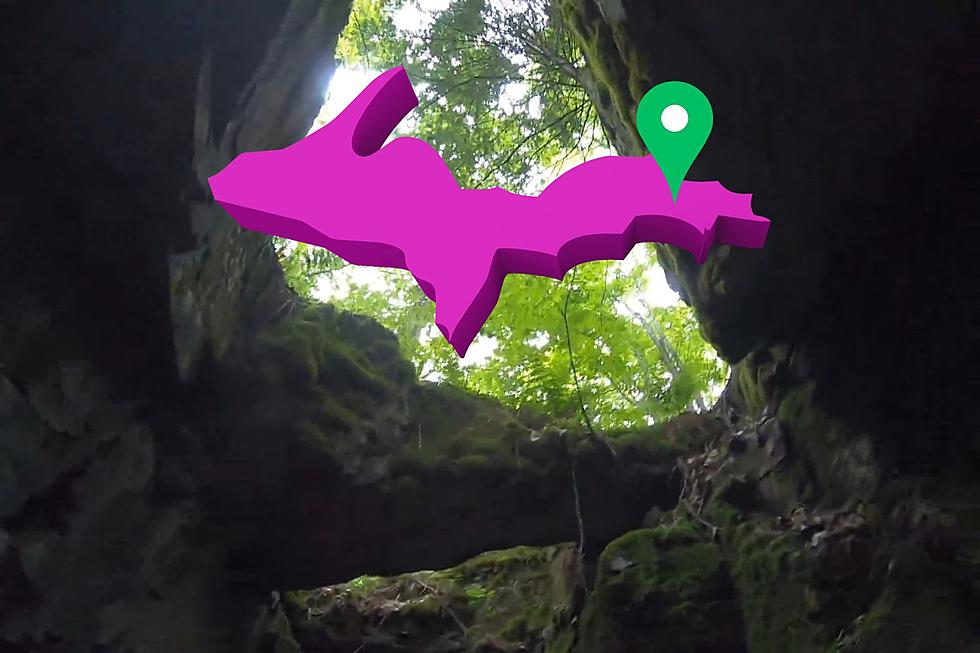 Michigan's Longest-Known Cave Is a Spelunker's Dream
Canva | Jim Chimner via YouTube
Tucked away off a beaten path in Michigan's Upper Peninsula is the state's longest-known cave, the Hendrie River Water Cave.
The cave was discovered in 1901 by former Michigan governor Chase S. Osborn in what's now known as the Fiborn Karst Preserve. The area is a part of the Sault Ste. Marie State Forrest Area and is under the protection of the Michigan Karst Conservancy. To explore the cave, a permit is required from the conservancy.
The cave is not for the claustrophobic nor the amateur spelunker. The 1,500-foot limestone cavern is dark and wet, and the further you travel down, the higher the water gets and the tighter the paths get. As such, you have to prove some experience and have the right equipment to take the plunge.
Knee pads, gloves, sturdy shoes, an extra change of clothes, a helmet and three sources of light, two of which are attached to the helmet are not just required, but absolutely necessary to traverse the cavern.
The cave is relatively young, but that doesn't deter from the sights that can be seen within as the water, stone, fungi and more create a beautiful ecosystem to admire.
Complete with a Goop Loop, a tight passage at the end of the cavern that can be traversed by belly crawling that leaves the brave explorer with quite a bit of mud and crud from the cave to give their outfit a makeover.
Hendrie River Water Cave in Michigan's Upper Peninsula.
by u/CanadaMaple in Michigan
The following gallery highlights some of the cave's features. The photos come from a YouTube video that is embedded in the article afterward as a group traverses the cavern. As the group suggests, the cameras can't do the experience justice. So if you have the gear and the mindset, head up to the UP this summer and take a first-hand look. Information on the preserve, cave and permits are available here.
Hendrie River Water Cave: Michigan's Longest-Known Cave
Take a peak at the longest-known cave system in the state of Michigan.
Seven Caves in Michigan You Can Explore
Michigan has several caves that you can explore. These caves include old mines, ice caves, bat-filled caves, and more.