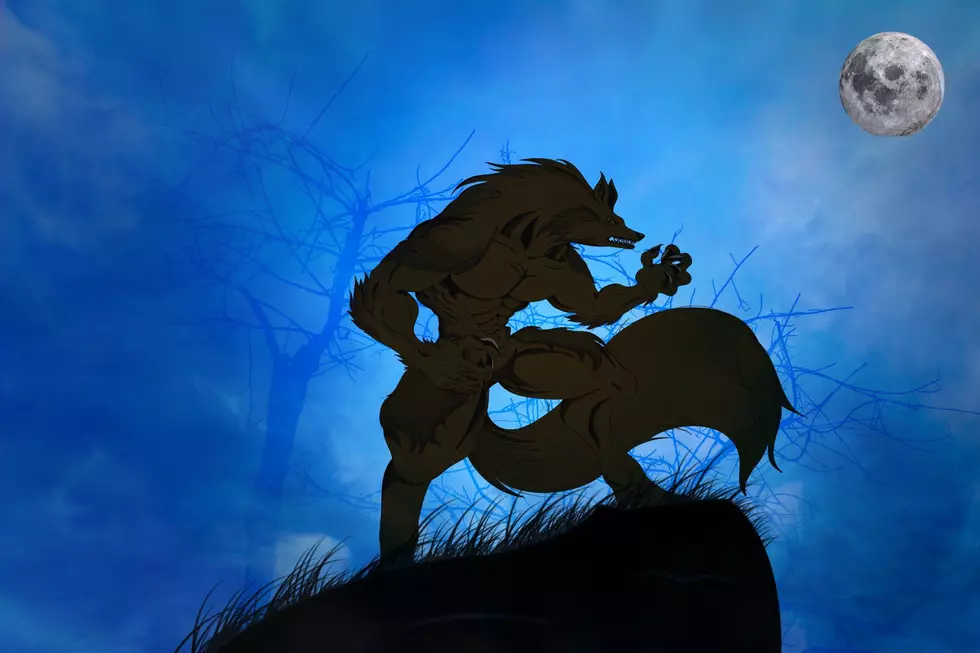 Bad Dog! Michigan's Version of BigFoot & Werefolf: The Michigan Dogman
Canva
I am a big fan of telling scary stories and different legends.
When I stumbled across this legend about a half-man, half-dog creepily living around Northern Michigan, I was instantly intrigued.
According to Michigan's Thumb, Michigan's Dogman is
described as a seven-foot-tall monster with a dog's head and the torso of a man. It is also described to have blue or amber eyes with a howl that is said to sound like a human scream.
Back in 1887, people claim that the first sighting of the Dogman was in around Wexford County. It is recorded that the first group of people to see the Dogman was a group of lumberjacks.
However, the legend has made its way across the entire state of Michigan.
For the most part, according to TikToker Haileigh Vee of the Mitten Mysteries Podcast,  most of the sightings have been around Traverse City, Cross Village, Big Rapids, and Manistee County, specifically Manistee National Forest.
In 1938, there was another sighting of the Dogman. While a man was fishing at the Muskegon River, he was attacked by a gang of wild dogs. Luckily, he was able to scare most of them away after firing his shotgun in the air.
Creepily, one of the wild dogs remained unphased. Instead of running away, it stood on its hind legs and glared at the man.
Most of the sightings of the Michigan Dogman are at night (duh) or when people are driving alone on a road. Typically, people see the legendary creature standing on the side of the road but, before they can confirm what they saw, it has already vanished out of sight.
The Dogman became such a phenomenon that there was a song recorded about the legend in 1987 by a Traverse City local named DJ Steve Cook.
Besides music, two films have been made about the Michigan Dogman by a Traverse City production company called Brauer Productions, Inc.
Many people living in the northern part of Michigan truly believe that this beast actually exists. However, many do not believe it since there is not of evidence that can support the legend.
What do you think?
50 Haunted Michigan Locations
Below is just the tip of the iceberg—a list of fifty Michigan hauntings that have been "reported" in cemeteries, houses, woods, jails, businesses, neighborhoods...if you can name it, there's probably a haunting for it.
Take a look at the list of fifty Michigan hauntings below and come to your own conclusions.