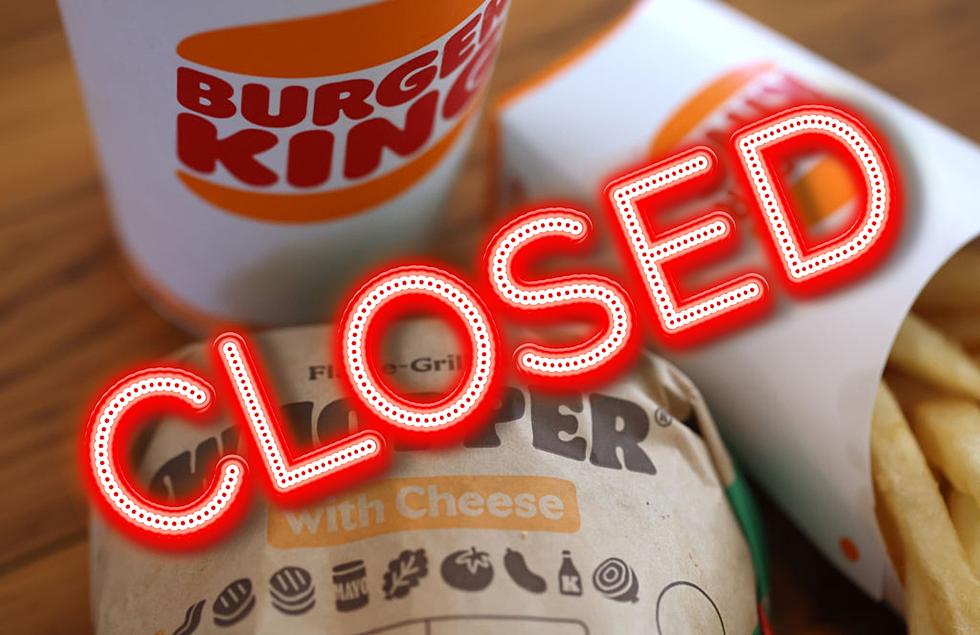 Dethroned: 26 Michigan Burger King Locations Are Closing Their Doors
Getty images / Canva
Burger King's infamous motto for years was "Have it your way", but if you live on the east side of the state, you're going to drive quite a distance to have it your way.
A Michigan Burger King franchisee is calling it quits after what they call an "unforeseen business circumstance, and not being able to reach a resolution with Burger King Corporation.".
In a letter sent to the Department of Economic Opportunity, they lay out plans to close 26 locations over the span of a month, with the last location closing it's doors on April 15th, 2023. This letter also serves as the official notice under the Worker Adjustment and Restraining Notification Act.
In the letter they said this would be a loss of around 424 jobs, which could greatly impact the area.
Which Burger King Locations In Michigan Will Be Closing?
According to the letter sent to the Department of Economic Opportunity, these locations will be closing starting now, finishing up by April 15th, 2023.
Dearborn Heights:
Detroit:
20200 Grand River Ave.
2155 Gratiot Ave.
9239 Gratiot Ave.
18021 Kelly Road
9871 Livernois
16245 Livernois
20240 Plymouth Road
12661 Mack Ave.
13600 West McNichols Road
17440 East Warren Ave.
8201 Woodward Ave.
15500 West 7 Mile Road
Ecorse:
3863 West Jefferson Avenue
Ferndale:
Flint:
3801 Clio Road
3625 South Dort Highway
Highland Park:
Livonia:
28203 Plymouth Road
34835 Plymouth Ave.
Royal Oak:
Southfield:
30711 Southfield Road
23660 Telegraph Road
Walled Lake:
1113 East West Maple Road
Warren:
Whitmore Lake:
So if you're a fan of these locations, you'll want to check them out before it's too late. (Also, you may want to check ahead to see if they haven't already closed their doors.)
Abandoned Hardee's Restaurant, Benton Harbor