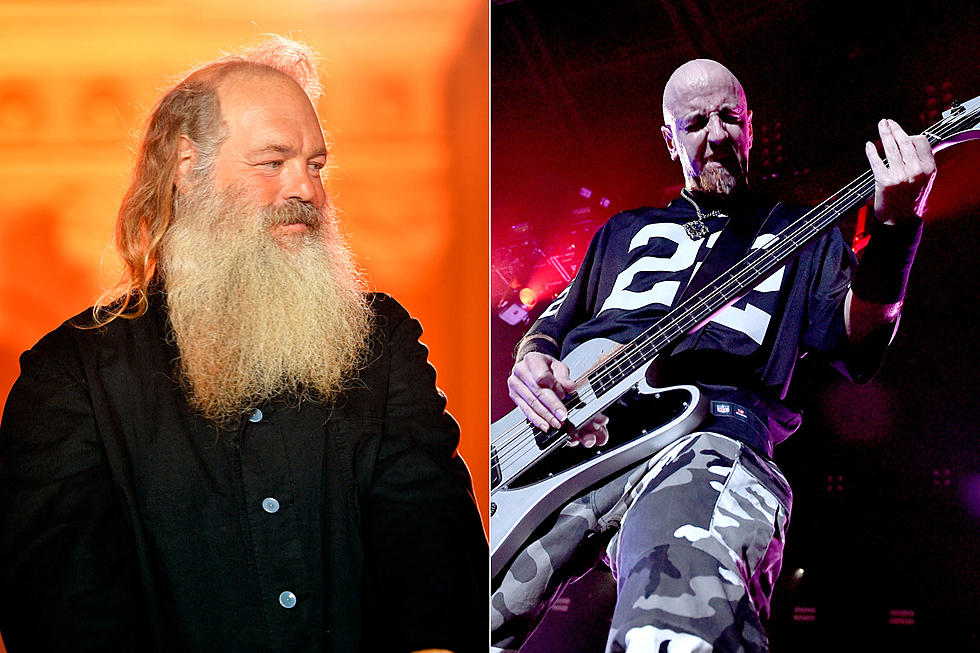 Shavo Odadjian Explains the 'Gift' of Producer Rick Rubin + Why Some Acts Are Critical
Matt Winkelmeyer / Kevin Winter, Getty Images
Rick Rubin has emerged as one of the biggest music producers since emerging on the scene in the '80s. His resume boasts such acts as Beastie Boys, Slayer, Red Hot Chili Peppers, Tom Petty, AC/DC, Johnny Cash, Weezer, Linkin Park, Metallica, Black Sabbath and System of a Down amongst others, but his methods have occasionally been questioned by some of the acts he's worked with. During a recent appearance on the Tuna on Toast With Stryker podcast, System of a Down bassist Shavo Odadjian shared his experiences with Rubin and the "gift" that he provides while working with acts, while also explaining where some of the criticism comes from.
Explaining what the producer's strength is, Odadjian shared, "It's his ear bro. He's not like good at playing anything. He's not a guy that works the board. His advice to you is really genuine. His taste is really genuine. It's real good and it seems like what he likes, the masses like. It's just his thing. That's his gift."
"He knows how to articulate in words and tell you so that you understand it and do it. That's what he does," continues the bassist, before adding, "And for all those bands that talk shit about him, 'Oh he doesn't do this…' Well, that's because they needed help writing music. This guy doesn't help you write music. He just gives you advice on the music you wrote."
Odadjian reveals that Rubin is there to help when needed, but most of his advice comes on the music as it is. "It makes a world of a difference for a band that already does what they do. They just need that fifth ear to give them that advice that's not coming from inside the unit."
The bassist, who has overseen other acts from a production standpoint, admits that Rubin's help over the course of the band's career, has influenced his own work in the studio, adding that he finds himself often saying, "What would Rick say?"
READ MORE: We Asked an AI Chatbot Why 20 Classic Albums Are So Great
At present, Odadjian has turned his attention to a still untitled new project that may carry his own name once it's released. He speaks more about that as well as System of a Down's history within the Tuna on Toast With Stryker podcast below.
Shavo Odadjian Guests on the Tuna on Toast With Stryker Podcast
Rock + Metal Songs With Social Messages
Music has the power to move people. It also has the power to move them to action.