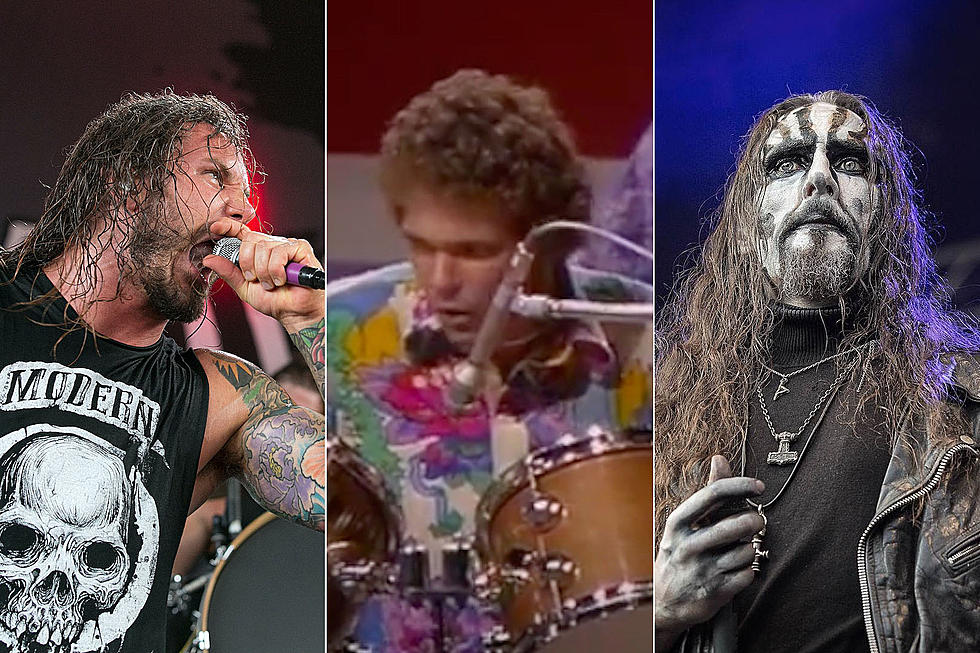 Rock + Metal Musicians Who've Served Time in Prison
Joey Foley, Getty Images / YouTube - padrin0 / PYMCA, Getty Images
No one is perfect. But some people can make very, very poor decisions in their lives, and musicians aren't exempt from that.
Rock and metal has had its fair share of crimes and other heinous events, dating all the way back to the '50s when rock 'n' roll was first starting to really take off. Drug charges, abuse allegations and other forms of reckless behavior seem to have been a way of life for a lot of musicians in every decade since then, so there are countless rockers who've been arrested.
But how many were actually charged, convicted and served time in prison?
One of the earlier instances took place in the 1980s when a drummer who co-wrote Derek and the Dominos' "Layla" murdered his mother in a schizophrenic episode. About a decade later, brutality swept throughout the Norwegian and Swedish black metal scenes, with murders happening left and right, even at the hands of some of the musicians.
In the 2000s and 2010s, we started to see more musicians convicted for felonies. Lostprophets' Ian Watkins was sentenced to 35 years in prison for some of the most atrocious child sex crimes in recent history, As I Lay Dying frontman Tim Lambesis hired a hit on his estranged wife and Falling in Reverse's Ronnie Radke was involved in a fight that turned fatal, though he wasn't responsible for the murder.
READ MORE: 60 Infamous Rock Star Mugshots
Some of the musicians have turned their lives around for their better following their incarceration, and some have continued to live a vile way of life. Scroll through the gallery below to learn more about rock and metal musicians who've served time in prison.
Rock + Metal Musicians Who've Served Time in Prison
These musicians went to prison for serious crimes.
66 Most Important Moments in Metal History