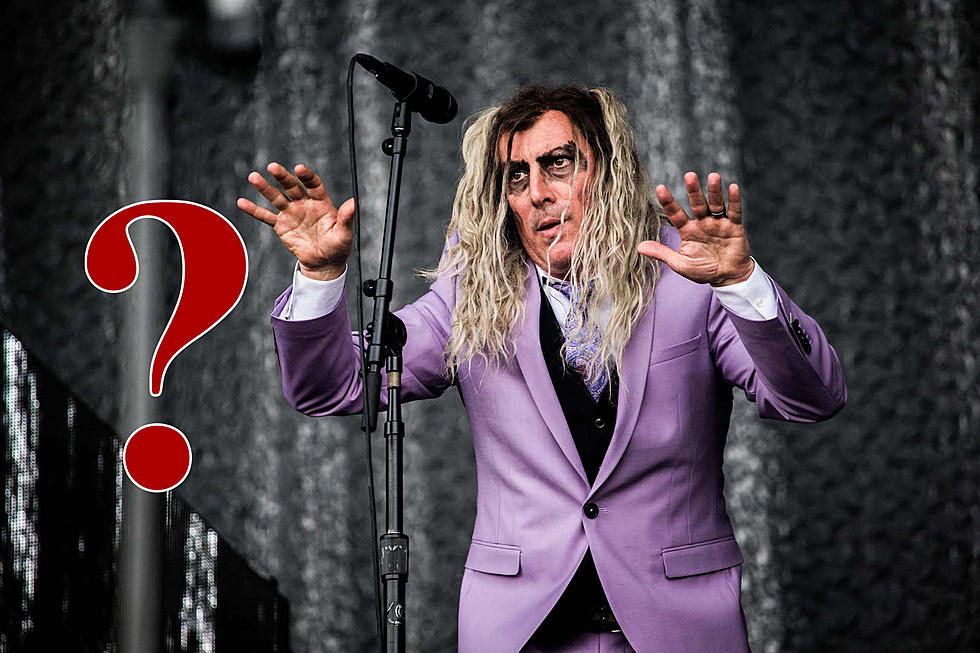 Maynard James Keenan Picks Best Song to Introduce People to A Perfect Circle
NurPhoto via Getty Images
We already know that Maynard James Keenan thinks the best song to introduce Tool to new listeners is "The Pot," but what about A Perfect Circle? During a chat with BBC Radio 1's Rock Show last year [via Revolver], the singer made his pick.
Keenan formed A Perfect Circle with guitarist Billy Howerdel several years after Tool broke into the mainstream, and since their formation, they've released three studio albums and one that was comprised entirely of covers. Despite the popularity of some of the tracks on Mer de Noms (2000) and Thirteenth Step (2003), Keenan's top choice for introducing someone to the band is from their most recent release, 2018's Eat the Elephant — "The Contrarian."
"Just even the first three songs on Eat the Elephant was a very difficult task to do because it was an exercise in Billy and I showing restraint. It's hard to do a very restrained, focused song with a lot of space. It's actually harder than filling in all the space. Especially with that song because there's a subtlety attached to it and a lot of space," Keenan recalled.
"It was in a range that's not necessarily comfortable for me, and to maintain character in those unfamiliar spaces is a challenge. And I think Billy, too. He had to not reinvent what he was doing but take a step back and not put forward his first reaction or his second reaction. He had to really dig deep and find how he served that song rather than just bringing Billy Howerdel to that song."
Thus, the challenging aspect of creating the song made it really enjoyable for the frontman.
READ MORE: 20 of the Most Eccentric Maynard James Keenan Onstage Outfits
Since the release of Eat the Elephant, Keenan has been busy both with Tool, who released Fear Inoculum in 2019, and Puscifer, whose most recent record Existential Reckoning came out in 2020. Howerdel also put out a solo album in 2022 called What Normal Was, so we don't currently know when the pair plan on writing new A Perfect Circle material at this point.
In the meantime, check out "The Contrarian" below.
A Perfect Circle - 'The Contrarian'
The 66 Best Rock Songs of the 2000s: 2000-2009
The 21st century started off rocking.