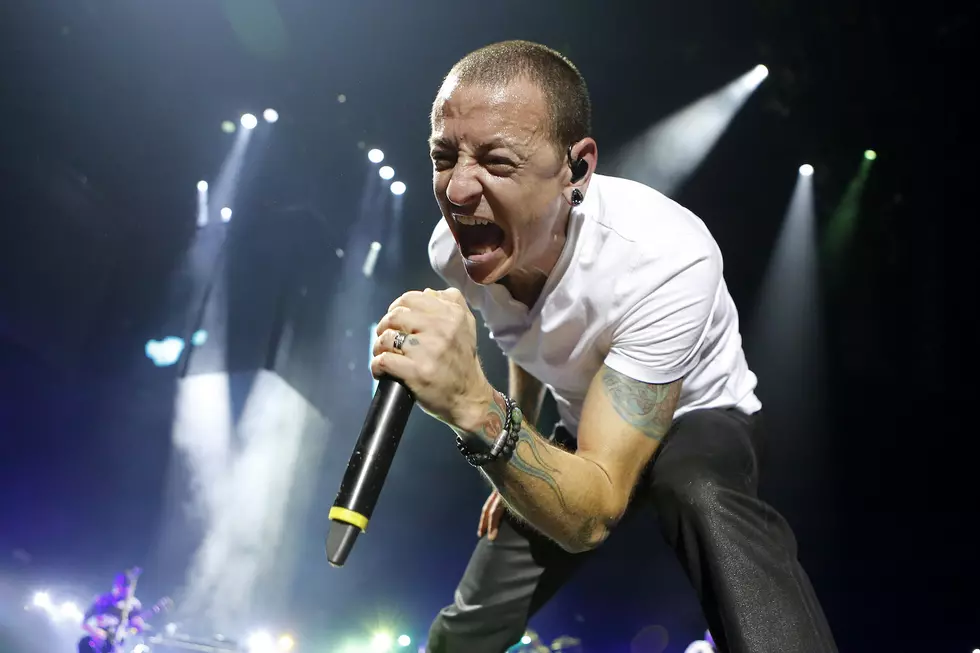 15 Times Linkin Park's Chester Bennington Sang Lyrics That Were Exactly What You Were Feeling
Chiaki Nozu/WireImage, Getty Images
"That voice!" It's a common refrain from both longtime Linkin Park fans and those discovering the power of Linkin Park vocalist Chester Bennington for the first time. The singer had a knack for capturing the heft of a lyrical message with earth-shaking belting or subtle melodic nuance that just had a way of drawing the listener in. So it's no surprise that many a time, Bennington felt like he was singing exactly to you.
While Bennington's voice could cut right through with the best of them, when added to the lyrics there are many moments that left fans going, "Whoa!" Bennington, co-vocalist Mike Shinoda and the rest of the band penned some of the most impactful, emotionally wrought material over the years that dealt with heartache, anger, angst, anxiety, addiction, depression, resolution, reflection and the desire to move forward in a positive light. These are emotions we all can tap into, and nobody did it better than Bennington.
Inevitably, you've likely sung along to these lyrics, and some tracks you'll relate to more than others. But let's dig deeper into the Linkin Park lyrics with these 15 times that Linkin Park's Chester Bennington sang exactly what you were feeling.
15 Times Linkin Park's Chester Bennington Sang What You Were Feeling
The singer had a knack for delivering powerful emotions through Linkin Park's lyrics.
Every Linkin Park Single, Ranked
They commanded the airwaves, but which Linkin Park single was best?