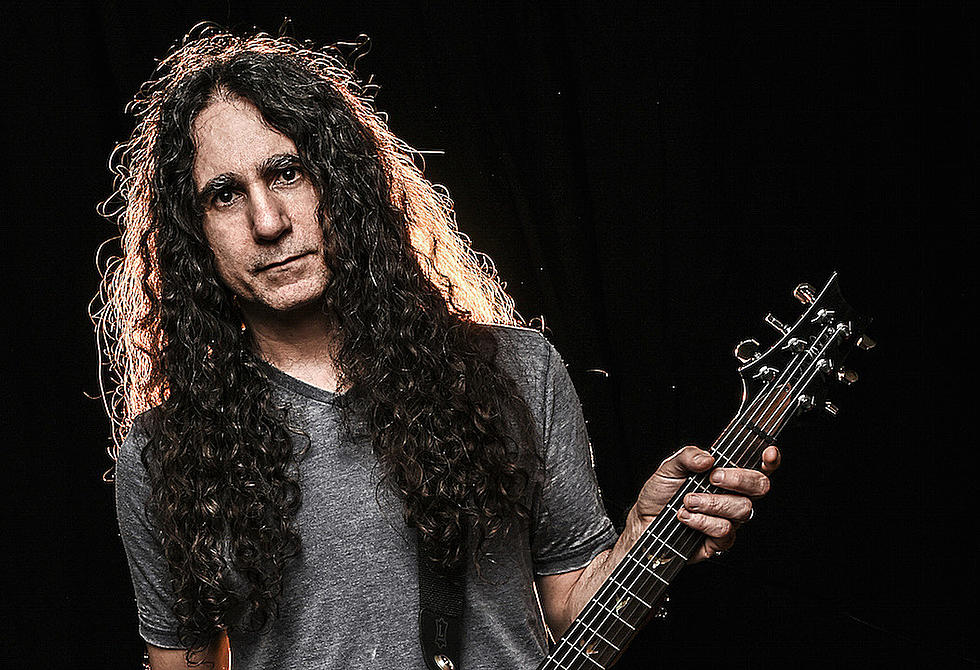 Jim Matheos Doesn't Want to Write Any More Fates Warning Music
Stephanie Cabral
Fates Warning guitarist Jim Matheos reportedly doesn't want to write any more new music for the band.
In a recent interview with Sakis Fragos for Greece's Rock Hard magazine, Fates Warning vocalist Ray Alder spoke about how Matheos decision affected him. "After we did the last album and Jim [said] he doesn't wanna write any more Fates Warning music, I had to do something," he explained (as transcribed by BLABBERMOUTH.NET). "I'm a singer. I can't just get a normal job. I mean, music is my life; it's been my life since I was 16 years old. I've been in bands — shit, since I was 14 years old I've been in bands."
Alder has decided to keep making solo music, and his sophomore effort II is set to arrive on June 9 via InsideOut Music.
However, just because there won't be any new music coming fim Fate's Warning in the future (most likely) doesn't mean the band won't ever tour again. Alder said that both he and Matheos have discussed going on tour and are both open to the possibility, but that it's just a matter of getting all the band members together.
"Joey [Vera]'s  in five or six different bands. And Bobby Jarzombek [is] now playing with George Strait, one of the biggest country music stars in the world..." he explained. "But George doesn't really do normal tours; he does one-off shows now and then. And so it's really hard for Bobby to leave for more than a week or two to be on tour... But next year is the fortieth anniversary of Fates Warning, so we're discussing doing a few shows next year around the world. Not a full tour, but some shows every few weeks or months apart. So hopefully that'll work. We'll see."
Bands Who Had Final Tours That Weren't Final
Whether due to interpersonal turmoil, the desire to pursue other creative endeavors and/or something else, here are 10 acts who – intentionally or not – announced final tours that, well, weren't actually final.