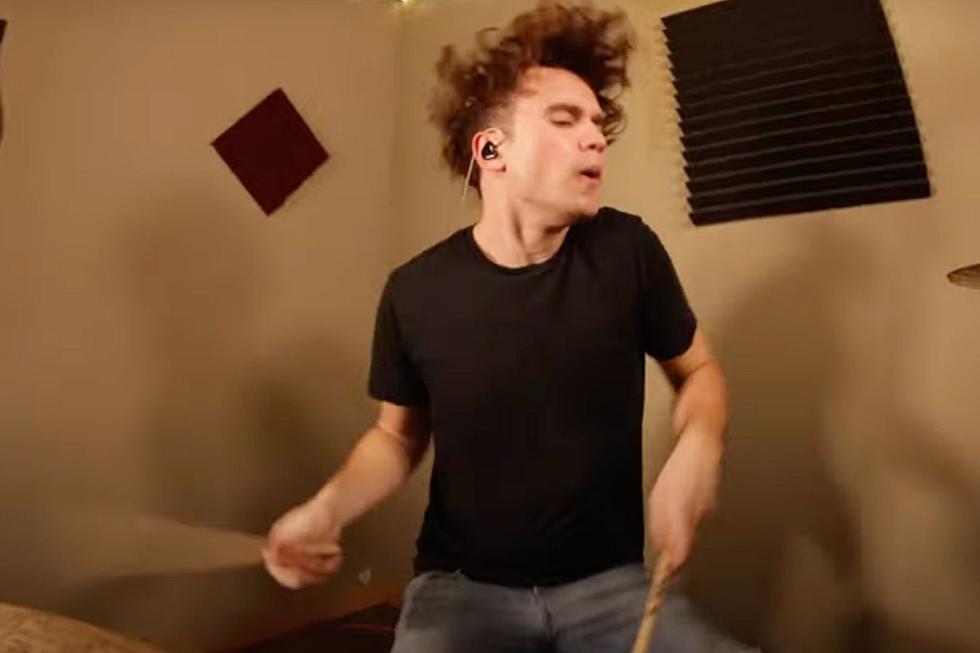 Former Suicidal Tendencies, Marilyn Manson Drummer Brandon Pertzborn Joins The Offspring
YouTube: Brandon Pertzborn
Former Suicidal Tendencies and Marilyn Manson drummer Brandon Pertzborn has joined The Offspring, making his live debut with the band last week.
Pertzborn's first live performance with The Offspring on Thursday (May 11) at the Zielbau Arena in Winterthur, Switzerland, seemed to have been a success. He shared a few photos from the concert the following day, writing: "It's official! I've joined The Offspring! My first show was last night in Switzerland and it was INCREDIBLE."
The drummer announced his departure from Suicidal Tendencies last month, writing on his Facebook page: "For the past (almost) two years, I've been so unbelievably fortunate to play with the almighty Suicidal Tendencies. Musically and personally, it's been some of the best times of my life. Every single person in the band/crew will be lifelong friends of mine and they have all filled my heart with joy these past couple years," he said in addition to thanking the band.
Throughout his career, Petzborn has played with numerous bands spanning several genres of music. In addition to Suicidal Tendencies and Marilyn Manson, he has also performed with H09909, Slipknot's Corey Taylor, Misfits Doyle and Black Flag. 
"Learning something from every musician is so important," he stated to PearlDrum.com, adding, "I love constructive criticism; it's how I continue to grow and improve. I learn something new about music every day." Pertzborn expanded his repertoire of instruments to guitar, bass and piano. "Since learning to play guitar and piano, I've grown so much more as a drummer," he said. "It's reshaped the way I play drums and has taught me how to interact and gel with other musicians. I've always thought of myself as a musician — not just a drummer."
You can catch Pertzborn and The Offspring on tour through October. Make sure to grab your tickets here.
The 10 Biggest Rock + Metal Bands With the Most Lineup Changes
But they've all made it work.