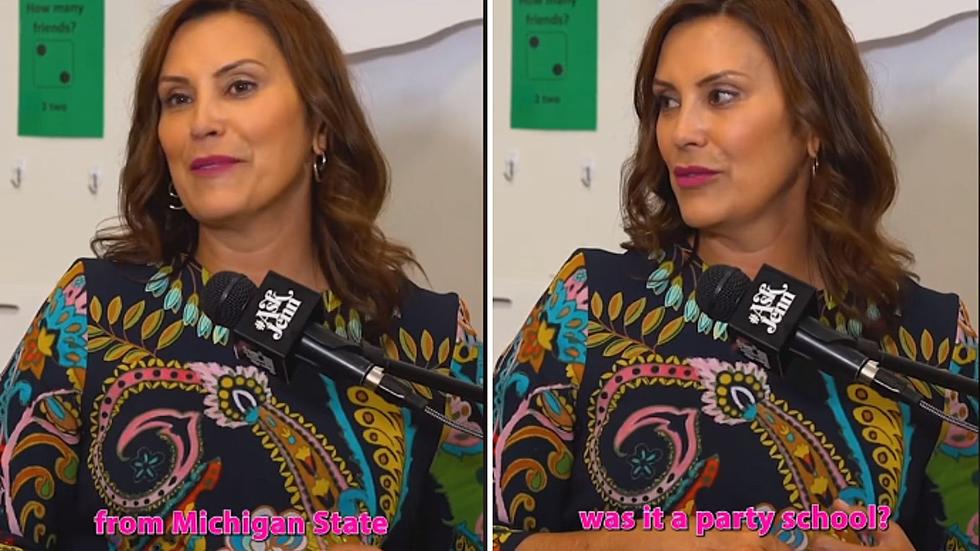 The Real Reason Governor Gretchen Whitmer Went To MSU
Canva
We are all aware that every college in the country isn't known for the same things but every school has a handful of programs that are better at their institution than most or all other colleges. For Michigan State University(MSU) the Veterinarian Science, Business, and Law Schools are near the top in the country, and the Vet school is considered the best in America.
Now, we are not naive, we understand that academic values are not the only thing that draws students to a college or university. Most of the selling points are social events such as sporting events, local bars, and of course on-campus parties. If you can't have fun throughout college then you won't want to go. Apparently, MSU has always been one of the top party schools in the country according to Governor Whitmer.
During an interview with Ask.Jenn, is a TikTok and YouTube interviewer who lets her audience ask her questions or ask some questions to her guests. She has blown up from her little bubble in Detroit, Michigan to expanding across the country and having many celebrities on her platforms.
Recently, Ask.Jenn had the Governor of Michigan Gretchen Whitmer on her show and was asking her about the life of the most important woman in the state. After getting through all of the "boring" stuff about her job and what she does in her free time, we got to know a little bit about the growing Gretchen.
In the video you see above, Governor Gretchen Whitmer is sitting with Jenn when they begin to get into the topic of college. Governor Gretchen Whitmer attended Michigan State University for her undergrad and her law school degree.
She finished her undergraduate degree in 1993 and her Law School degree in 1998. She went to MSU wanting to be an ESPN broadcaster and left with a law degree. Although she did the academics part right, she was quite the partier as well. She admits that part of the reason she went to Michigan State is because it was one of the biggest party schools in the country.
Do you think Michigan State still lives up to this standard today? Does MSU still throw the same raucous parties today that they did back in Governor Gretchen Whitmer's day?
The Potter House - Right Next Door to the Governor's Mansion
An historic home in Michigan's capital has hit the market, and it just happens to be right next door to the governor's mansion.
The Potter House was built in 1926 for Sarah and Ray Potter, whose family were early settlers in Potterville and donated the land where the Potter Park Zoo was built.
America's Most Popular Governors
An entire survey was put together asking registered voters in each state to vote whether they approve or disapprove of their governor's performance. How do you think Brad Little and the State of Idaho stacked up nationally?